Zamboni Driver Arrested for Drunk Driving
Drunk driving is never a good idea, especially if the thing you're driving looks like it could eat other, smaller cars or people if it had a mouth and a working digestive system. And yet a man in Fargo, North Dakota got slapped with a drunk driving charge for operating a zamboni while under the influence. 
Fargo police arrested Steven Anderson during a girls' high school hockey game between Davies High School and Williston High School last Friday at the South Arena. The fans attending the game told police that they noticed the zamboni driving erratically between periods. A Fargo Public Schools official called the police and had the driver arrested. An official from the arena said they've never had such an incident before, which is surprising given the super cold climate that North Dakota has every winter. We assumed that the only things you could do in the middle of a massive, cold blizzard like the one that's blanketing the North is drink, play hockey or drive a zamboni.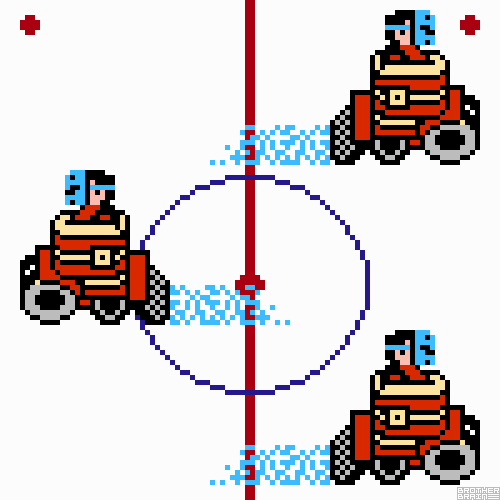 The zambonis in Nintendo's "Ice Hockey" never covered all the ice on the rink. Could they have been driving under the influence? 
Even though he wasn't on a road or operating a traditional motor vehicle, a zamboni is still considered a vehicle under the eyes of the law so police booked him on a charge of suspicion of  committing a DUI. And if you're driving one down a busy highway, the chances are good that you're drunk anyway. 
(Source)