The Top Chinese Porn Stars Ever
When it comes to Asian porn stars, many of the hottest, most successful adult performers are of Chinese descent. For many, their exotic looks come from their mixed ethnic backgrounds which adds to their mystique and eroticism. The porn industry is a major moneymaking industry in every global country and Asia is no difference. Although most of the below Chinese porn stars performed in the American market, their work can be appreciated throughout the world and if it escapes the Chinese censors, maybe even in the motherland.
Here's a list of the hottest, most successful Chinese porn stars:
Kobe Tai. This adult star is originally from Taiwan, born to a Chinese mother and Japanese father. She was adopted by American parents who named her Carla Carter and Kobe moved to San Diego with her family when was a baby. She started her career in porn when she was 24 years old. Now retired, between 1996 and 2003, she appeared in 77 adult movies and was a contract player with Vivid Entertainment. In 2011, Kobe was ranked #1 on Complex's "The Top 50 Hottest Asian Porn Stars of All Time."  Kobe was nominated for a Best Actress XRCO Award and two AVN Awards. She made her mainstream film debut as a stripper in the 1998 Hollywood movie, Very Bad Things.
Kaylani Lei. Popular and petite, adult film star, Kaylani Lei is of Filipino and Chinese descent. She hails from Singapore but grew up in Massachusetts. In 2002, Kaylani signed a contract with adult entertainment company, Wicked Pictures, and has since acted in over 200 adult movies. She has been nominated for many adult film awards winning in 2008 for Best Female Performer, Night Moves Adult Entertainment and in 2010, she was one of the recipients of the AVN award for Best Group Sex Scene. In 2015, Kaylani was inducted into the AVN Hall of Fame for her body of work and of course, for her body.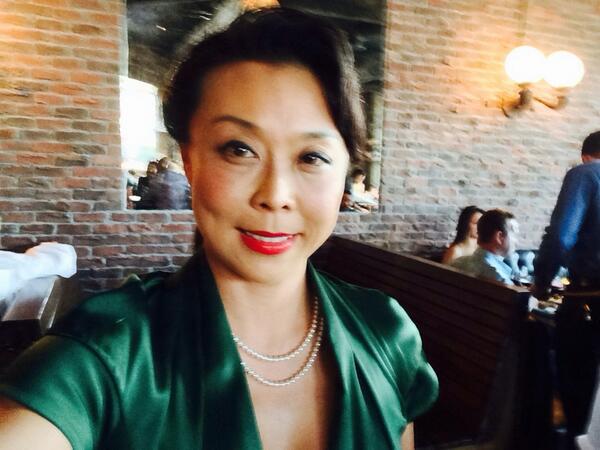 Annabel Chong. Annabel Chong was born Grace Quek in Singapore and became infamous when on January 19, 1995, at the age of 22, she participated in The World's Biggest Gang Bang.  Over a ten hour period, Annabel engaged in 251 sex acts with 70 men, setting a world record. Later, she became the subject of a documentary, Sex: The Annabel Chong Story. Well educated, Annabel studied law in London on a scholarship before going on to do graduate work at USC in Los Angeles where she began her porn career. A performer in 66 adult films, Annabel retired and has became Grace again, reportedly working in web development.
Avena Lee. Originally from Las Vegas, Avena is both Thai and Chinese. She started her career in hardcore porn in 2002 has acted in over 120 adult movies and is known for her various piercings in her tongue and belly button and the large tat on her back. A huge hip hop fan, Avena retired from porn in 2012 and now pursues a career as a DJ.
Ava Devine. Sometimes known as Ava Divine, Ava worked as a stripper before transitioning to hardcore porn in her late twenties. Exotic to due her Chinese, Spanish and Italian heritage, Ava is erotic due to her reputation as a girl who will try anything. She has appeared in over 340 adult films and is a veteran of some truly wild sex scenes including extreme gangbangs. In October 2005, Ava underwent breast reduction surgery to reduce her girls to a more manageable size 36DD.  
Evelyn Lin.  Evelyn is one of the rare Chinese porn stars that actually is from China. She was born in Hunan, China and got into porn while she was in college. Evelyn met a photographer when she exploring modeling opportunities and he asked her to take some nudes. She said she's always been comfortable with her body and thus began her porn career. Evelyn is best known for her work in hardcore porn although she does both hard and softcore. Her specialty is portraying the good girl or the girl next door who has a naughty side. Evelyn's belly button is pierced and she has a tattoo on her lower back.