The Hottest Girls On Instagram

When the inventor of the cell phone (some guy… look him up) did just that – invent the cell phone, he always intended for it to be used not as a mobile calling device, but a camera that you could snap a picture with, then send it through the phone to someplace in the sky where other people could then see your wonderful photography.
And beyond that – what dear old Mr. Cell Phone Inventor never got to see come to fruition – was the ability of chicks to take hot selfies and post them to a wonderful invention called Instagram.
We love Instagram because it's so instant and gram-like with its pictures, but most of all because of the hot chicks that take advantage of the opportunity to showcase their hotness. And with that, why don't we look at The Hottest Girls on Instagram? Sure, the list is subjective, but of course we're right and you're not.
Before we show you our list, we understand that there are thousands of chicks that could make The Hottest Girls on Instagram list. So this just might turn into a series. And that would be awesome…
KAYLEE RICCIARDI
Kaylee Ricciardi is a model in Los Angeles that loves to post pictures of her super skinny waist/abs and her wonderful backside. Often with friends. The one below of her and some friends might be one of our all time favorites. That's a pool party we'd kill to get invited to…
BRITTANY SULEIMAN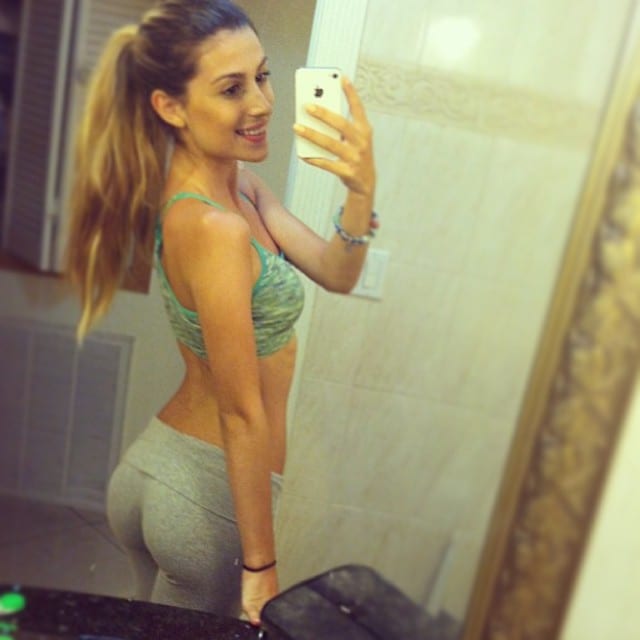 Miss Suleiman is a NY gal that enjoys a good body selfie – especially when she's trying on some new threads in a dressing room. Lucky for us, those clothes are usually super tight and skimpy. And sometimes just a tiny bikini, like the one below. Want more? She also tweets HERE if you're into that action.
ABIGAIL RATCHFORD
Abigail Ratchford is yet another model that loves posting super, super hot pictures of herself on Instagram. She also likes to post videos of her hotness — like one featuring her boobs bouncing to music.
HANNAH POLITES
Hannah Polites is from Australia and is a self-proclaimed fitness junkie. She has the classic look of the girl-next-door, but has the body of a super model that actually works out to stay in shape as opposed to starving herself. You can check out more of her HERE.
CARLY LAUREN

Miss Carly Lauren is a spunky chick that has around ¾ of a million followers. She dabbles in commercials, but more importantly doesn't take too much time away from Instagram and treating us to her latest pictures. The chick takes a damn good selfie.
AARIKA WOLF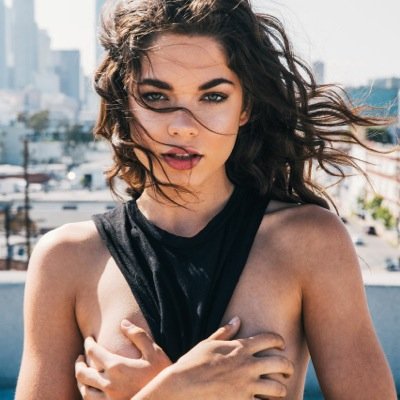 If the eyes are the window to the soul – as someone once said – then Aarika Wolf's soul is pretty smoking hot. She travels with her hot friends a lot and posts the candids to her IG account. She was dating musician Calvin Harris, which probably boosted her followers quite a bit, but don't worry, they are no longer together so it'll just be pics of her for now when you follow her.
BREANA BOWENS
Breana Bowens is a married mother that lives in Salt Lake City. So yeah, not your typical big city model/actress type that you might find on a list such as this. But just take a gander at some of her pictures and you will see how she is one of the hottest girls on Instagram. She is stacked in all the right places and loves getting her picture taken hanging out in her house in tight outfits.
And don't fret because she does model a bit – how could she not? 
BLAKIE ELLIOTT

Blakie (yes, that is her name) is a songwriter, but also is one of the hottest girls on Instagram. She is tall and wiry and also likes to change her hair color seemingly every day… which we find pretty hot.
ERIN PUGLIESE
Erin Pugliese built a huge following for herslf going by the account @ItalianBikiniGirl – which featured many, many shots of her in a bikini. The personal trainer and nutritionist (HERE is her site) decided to change her account to her name, and it looks like her followers, um, followed her there. The account still features lots of pics of her in bikinis, so thus, she remains one of the hottest girls on Instagram.
Here is a clip of her looking hot, yet adorable:
PAULINA GRETZKY
Paulina Gretzky was first famous for being the daughter of hockey legend Wayne Gretzky. Then she became even more famous for posting scandalous photos of herself on Twitter. Now she's a mom and still hot, but has turned her hotness on Instagram.
She's also appeared in some awesome GIFs…

JASMIN PACHECO
This Latina tease is a Vegas girl that makes a living partying and showing some skin. Her Instagram is filled with pictures of her ASSets and also features lots of her gorgeous friends. In her spare time, she likes to have sushi… eaten off of her nearly nude body.
That's our lucious list for now, but stay tuned and we might just show you some more of The Hottest Girls on Instagram. There's a lot of them out there…