The Hottest Black Pornstars Ever

Let's lay it all out on the table: porn films are a part of our lives. And we all have our favorite movies and our favorite actresses in the aforementioned porn movies, right? Yes, we do.
But just like every debate in life – like FMK, "how much to do ____?", and who is the hottest Baywatch chick – sometimes you have to break these debates down into sections and categories.
What the hell are we talking about — one might be wondering? We are talking about some of the hottest porn stars ever. That's a wide list, in the world of lists, we know. So we decided we'd dial things back a bit and take a closer look at a specific group of some of the hottest…
The Hottest Black Porn Stars Ever. And again, there are many. But don't worry, we have weeded through the lot of them and are here to reveal to you the hottest ever…
SINNAMON LOVE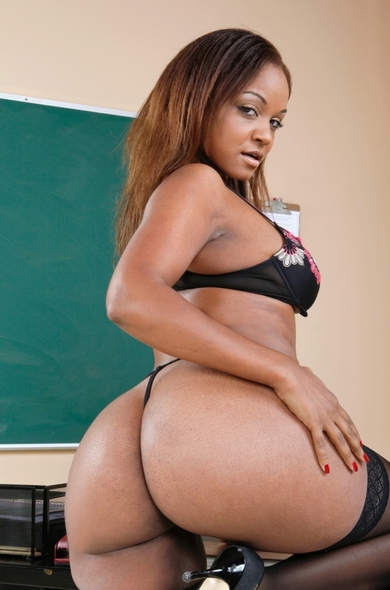 Sinnamon is a porn Hall of Famer – for real. She was inducted to the AVN Hall recently and has been in porn for two decades, starring in almost 300 films, that we know of…
Most Awesome Title on Resume: Mama's a Freak 2
KAPRI STYLES
Kapri has maybe the greatest NSFW Twitter page in history. Both in name and in pictures. This porn star has been in action in almost 200 films and still going strong.
Most Awesome Title on Resume: Dr. Booty Grabber
DOMINIQUE SIMONE
Miss Simone was a huge force in the porn world during the 90's. She went toe-to-toe (no pun intended) with the best in the industry and came out as one of the greatest. She quit the business to raise her family and also overcame some serious drug issues.
Most Awesome Title on Resume: Edward Penishands
MISTY STONE
Misty Stone is a tiny, slender chick and has been doing her thing on the porn screen for almost a decade. During that time, she has logged in hours on almost 350 movies, many which include girl-on-girl action…
Most Awesome Title on Resume: Street Hookers for the White Guy
KEISHA KANE
Keisha Kane is claiming she is retired from doing porn. Prove it, is what we say. This hot porn star from England has done some great films. She's a tiny little thing that does some very grown up things. And we love it.
Most Awesome Title on Resume: Heels and Whores
MYA LOVELY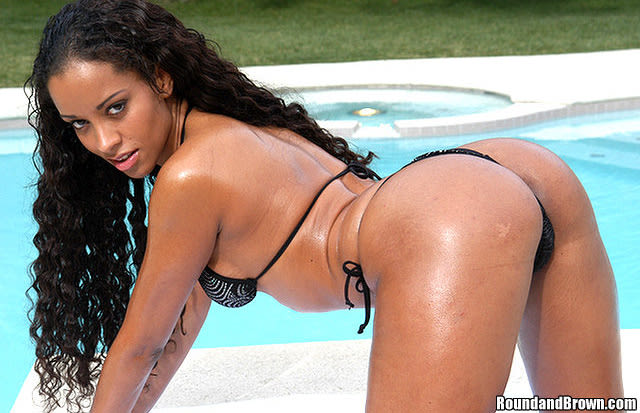 Mya Lovely only did porn for about 4 years in the mid 2000's, yet she left an impact on the industry. She did almost 40 films and showcased her "assets" in every single one of them. 
 Most Awesome Title on Resume: White Injection
TYRA MOORE
Giant boobs wrapped up in a small package. That's one way to explain Tyra Moore. She also has a girl-next-door quality about her that we all love. Haven't seen her in action? .
Most Awesome Title on Resume: Full Gallon Juggs 2
LAVISH STYLES
This Rihanna look-alike is a true porn star because she rocked it in her films like few can. She has not done a film in a couple of years, but we hope she makes a comeback.
Most Awesome Title on Resume: Self Served Chocolate
NYOMI BANXXX
She's from Chicago and has been a porn star since her early 30's. She is now in her 40's and still going with over 200 films on her resume. Nyomi Banxx also continues to keep herself in great shape. Many thumbs up for that… 
Most Awesome Title on Resume: I Love Black Lesbians
DESIREE WEST
She was one of the first black porn stars ever, and even though she retired in 1980 with nearly 100 films under her belt (which she wasn't wearing in her films), she still popped up in films here and there throughout the 80's. One of her most famous films was one with porn stud John Holmes amd his giamt appendage.
Most Awesome Title on Resume: Fantastic Orgy
JULIA CHANEL
This French chick is one major talent. She is a singer as well as a great actress in the world of porn – in fact, she is one of the hottest black porn stars ever, and arguablly the hottest..  Julia Chanel — also known as Lydia Channel – did around 90 porn films in the early to mid 90's before quitting the business.
Most Awesome Title on Resume: Whoren