The Complete History Of Celebrity Sex Tapes
Today, sex tapes are so yesterday; it seems like every celebrity or celebrity wanna-be has one.  Sex tapes don't just involve actors either, the celebrity sex tape phenomenon has also touched models, politicians and even football coaches.  There was a time when if you made a sex tape and it got out to the public, it could potentially be a career killer.  Nowadays, the trend seems to be to intentionally make a sex tape, release it on the web and then claim how shocked and horrified one is to have their privacy invaded.  Meanwhile, the person is secretly negotiating a lucrative distribution deal with an adult entertainment company to profit from the sales of the video.  Before Hollywood discovers the next publicity generating commodity, let's take a look at the most noteworthy celebrity sex tapes and see why they deserve a look. Or two.
Famous for being Asian, hot and willing to get naked, here's Tila Tequila in a homemade sex video:
WHO WERE THE FIRST CELEBRITIES TO MAKE SEX TAPES?
Actor Bob Crane best known for his starring role as Colonel Robert Hogan in the World War II sitcom "Hogan's Heroes" is arguably one of the pioneers of celebrity sex tapes.  After his unsolved murder in 1978, it was revealed that Crane had been video recording his sexual escapades reportedly since 1956 making him a somewhat prolific amateur porn actor and filmmaker.  The suspect in Crane's death, John Henry Carpenter (no relation to the director) was ultimately acquitted in his murder.  Before Crane's death, Carpenter was also Crane's partner in creating the sex videos.  They became friends with through Richard Dawson, Crane's co-star on Hogan's Heroes.  At the time, Carpenter worked for Sony Electronics as a regional sales manager and taught famous clients on how to use their video equipment.  The two men would go to bars, pick up women and videotape their sexual encounters.  Eventually their friendship deteriorated to the point that Crane's son, Scotty Crane said his father wanted to stop being friends with Carpenter.  Crane supposedly told Carpenter this the day before he was murdered. 
He surelooks clean-cut, doesn't he?
Although the details of Bob Crane's murder are unknown, what is known is that he was a sex addict long before the doctors knew the condition existed.  In addition to hundreds of homemade porn movies, Crane took photographs and Polaroids of women and his sexual activities.  There was so much X-rated material found after his death that in June 2001, Scotty Crane created a website that had a paid section featuring outtakes from Crane's sex films, various pictures and Crane's autopsy report which Scotty says proves Bob Crane did not have penile implant. Today, the website has been revamped to be informational and no longer includes a pay section or pornographic material.
Another historic celebrity sex tape scandal occurred in early 1980s when a homemade sex tape was stolen from actress and rising star Jayne Kennedy's home.  Kennedy was the Halle Berry of her day.  In 1970, was the first black woman to win the Miss Ohio pageant and in 1978, she became the first woman to join "The NFL Today" show on CBS.  Jayne was married to actor Leon Isaac Kennedy and they both starred in the film, "Body and Soul," for which Jayne won an NAACP Image Award.  Frequently on the covers of Jet and Ebony magazine and star of several high-profile endorsement deals including Coca-Cola, Jayne was on the fast track to becoming a major superstar when the sex tape she made with her husband was stolen and released after the couple's divorce in 1982.  
Jayne Kennedy and then husband, Leon Isaac Kennedy; the original Beyonce and Jay Z
The upside is back in 1982, there was no internet and it wasn't easy to make videotape copies or easily distribute them.  The downside is those who did see the graphic videotape reported that Jayne was quite vocal in it perhaps due to the fisting scenes. Unique in its time, the sex tape caused a major scandal and killed Jayne's career as Americans couldn't reconcile her glamorous image with a sex tape.  It may be a title Jayne Kennedy doesn't want but she is the star of the first celebrity sex tape that was publicly released. 
WHAT ARE THE MOST FAMOUS CELEBRITY SEX TAPES?
Things may have been different for Jayne Kennedy if her sex tape scandal happened  today.  Two words…Kim Kardashian.  Or another two words…Paris Hilton. The difference between these women is that Jayne Kennedy was already a star when her sex tape came out and the others became a star because of their sex tape.  The different career impacts that a sex tape had on these women raises a couple of questions, one being can a sex tape only help those who are not already famous and hurt those who are?  Or perhaps the real question is do the different outcomes reflect how society's reaction to sex tapes has evolved in twenty-five years?  As social scientists debate the answers one thing is known, these days, it takes a lot more than a sex tape to kill a career.  And it also takes a lot more than a sex tape to make a career.
However, there are some celebrity sex tapes that are noteworthy due to their place in sex tape history.  Here's a look back in history at the top five:
Rob Lowe - 1989
Today, Rob Lowe is a well-respected actor but back in 1989 when sex tapes were not a common thing, the revelation that he picked up two girls at the 1988 Democratic National Convention in Atlanta and filmed them as they had sex became a media firestorm.  The girls stole the videotape and tried to extort money from Lowe.  They eventually went public with the sex tape and Lowe was worried that it may ruin his career especially since it was revealed that one of the girls was only sixteen.  Lowe now credits the incident for forcing him to face alcoholism and get his life together.  Rob Lowe's sex tape is significant because it's largely credited as the first celebrity sex tape although what it really was is the first celebrity sex tape that was available to the mass media.  Lowe himself has said about his special status, "Let me just say this - sometimes being a trailblazer is highly overrated."
Rob Lowe back in the day:
Pamela Anderson and Tommy Lee - 1995
Pamela Anderson and Tommy Lee were one of the most famous Hollywood couples in 1995 and when the news broke that a sex tape of they made on their honeymoon was stolen from their home, it made them even more famous.  The tape also became a hot commodity and at first, Pamela and Tommy sued Internet Entertainment Group, the company that was distributing the sex tape.  However, the tape had already been seen by millions through the web and via hard copies so the couple eventually reached a confidential settlement agreement with the company.  The Lees' sex tape is significant in celebrity sex tape history because it is one of the most popular porn films ever sold and changed how celebrities dealt with the economics of the distribution of their sex tape.  If you can't stop the sex tape from getting out there, at least profit from it. IEG entered an agreement with adult company Vivid Entertainment in 1998 to distribute the tape and it's now available on Vivid's website. Tommy and Pamela divorced in 1998.
Paris Hilton - 2004
Paris Hilton's sex tape which was made in 2001 but released in 2004 is noteworthy in that it's the first time a sex tape actually made someone famous by being known for a sex tape.  Her partner in the video, Rick Salomon (who incidentally is currently Pam Anderson's husband) filmed their sex sessions and had been selling the tape himself for $50 on a Web site.   In 2004, adult video distributor Red Light District bought the sex tape from Salomon and began distributing it under the name, "1 Night in Paris."  Hilton brought a lawsuit that she eventually dropped against a Panama-based internet company that was distributing clips of the tape but she never sued Salomon or Red Light District.  The New York Times reported that her lawyer said she receives profits from the below video which went on to win the AVN award for top selling tape of 2005. 
Kim Kardashian – 2007
There was a time when the only Kardashian anybody ever heard of was O.J. Simpson's lawyer, Robert Kardashian.  Then in 2007, a videotape leaked of his daughter Kim and former boyfriend and singer Ray J having sex and Kardashian became a household name.  The fact that a person can become rich and famous due to a sex tape is a head-scratching, dangerous precedent-setting and only in America concept but that's what happened to Kim Kardashian.  The sex tape brought her the attention and notoriety which led to a reality show which led to everything else. 
Although the same thing happened to Kim's friend, Paris Hilton, arguably Paris was already semi-famous as an heiress.  Plus Paris really did seem to be embarrassed by her sex tape although it ultimately brought her more fame.  With Kim, the talk is that she and Ray J planned on making the tape to follow in Paris' footsteps and as we can see, it worked.  It's still unclear just how the tape got out to the public but when Vivid Entertainment began distributing it, Kim sued Vivid for ownership but eventually settled with the company for $5 million.  This sex tape is significant in that it now solidified celebrity sex tapes as a marketing tool and not the career killer they used to be in addition to being a prerequisite for becoming a reality show star.  Oh, and it's also significant because in the video, apparently Ray J also pees on Kim. Papa would be proud.
Farrah Abraham – 2013
Paris and Kim's success is largely due to their sex tape, a fact not lost on Farrah Abraham, a star on MTV's reality show, "Teen Mom." She shot a sex tape with professional adult film actor James Deen in April 2013 and it supposedly "leaked." She and Deen were seen at the Vivid Entertainment offices and that's when it was ferreted out that this celebrity sex tape was produced with the intent to be sold.  At first, Farrah pretended that it was amateur footage when it actually was professionally produced.  Deen refused to play along with the charade and eventually Farrah came clean and even defended her decision to make the sex tape saying she wanted to "celebrate her awesome body."  Vivid bought the tape for $1.5 million in May 2013 and heavily markets it on their website.  This celebrity sex tape is noteworthy in that it's the first that we know of that has been proven to have been intentionally made and marketed as a "leaked" celebrity sex tape.
Oh yeah and she's a mom too…
WHAT ARE THE BEST CELEBRITY SEX TAPES?
Largely subjective and always fluid, there are a plethora of "best of" lists when it comes to celebrity sex tapes, depending on what criteria is being used.  There are also celebrity sex tape "top ten" lists in addition to rankings of celebrity sex tapes from the gross ones to the ones you don't want to miss.  Click on the links to peruse the various lists as we highlight a few of the best and worse below:
WHAT ARE THE WORST CELEBRITY SEX TAPES? 
Verne Troyer 2008 
His sex tape partner Ranae Shrider:
Gene Simmons and Australian model "Elisa" – 2008
By the way, that's not Simmons' wife.  There are expiration dates for who should be allowed to do sex tapes and for Gene, his was a long time ago.  Poor Elisa, whoever she is.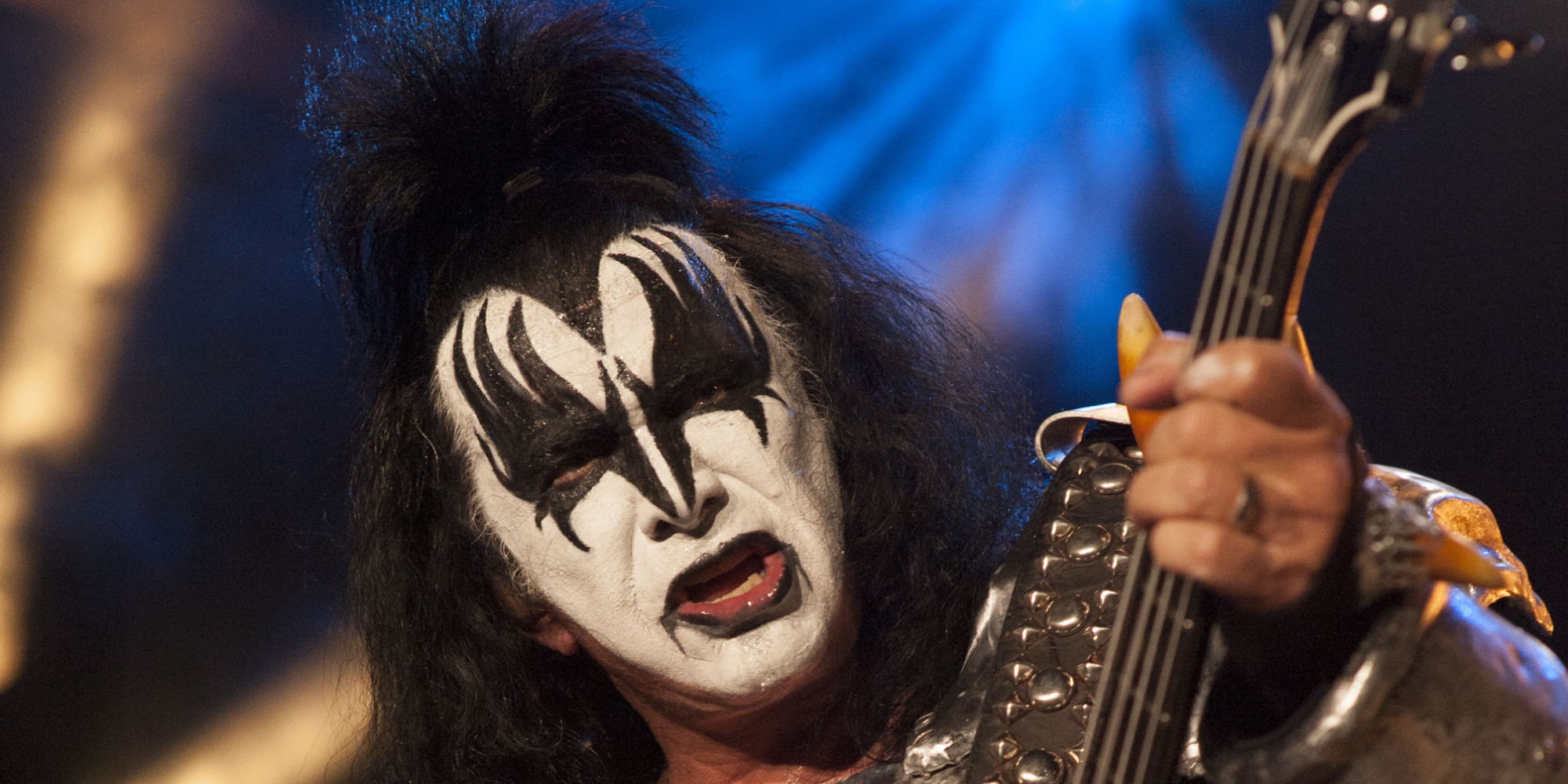 Dustin Diamond - 2006
The former Screech on "Saved By the Bell" fell into financial problems so he made a sex tape, "Screeched - Saved by the Smell" thinking that would resolve his money issues. It didn't. In fact, Diamond was criticized for his endless chattering in the video and he later revealed that he hired a porn actor to play him in the sex scenes and that's why you never see his face during the sex acts. OMG, wouldn't it have been easier to get a job??
IN THE "REALLY? NOW THAT I'D LIKE TO SEE" CATEGORY:
Colin Farrell - 2003
Why you want to see it:  Apparently before Colin dives in, he looks at the girl, Nicole Narain's crotch and says, "Breakfast, lunch, and f*cking dinner."  Farrell later sued the Playboy model accusing her of releasing the video to make money. Well, duh. They settled out of court.
Rex Ryan's Wife - 2010
This is more in the bizarre category than sex tape category. As seen below, a video made of Rex's wife, Michelle Ryan chatting with someone with a foot fetish was discovered online. Rex is supposedly the cameraperson and other conversationalist who asks to smell her feet. Ryan has refused to comment on this incident.
John Edwards – 2006
The sex tape was made by the ex-Senator's former mistress, Rielle Hunter who reportedly filmed Edwards performing oral sex on her.  Hunter sued Andrew Young for possession of the tape.  Young was Edward's former campaign aide who initially claimed paternity for Hunter's child that Edwards later admitted to fathering.  The tape fell into Young's possession when Hunter briefly moved in with him and his wife during the paternity cover-up.  Hunter won the lawsuit and alas the judge ordered the tape destroyed before the public could witness any more of John Edwards' self-implodsion.
Rielle Hunter; camerawoman and mistress:
Joe Francis – 2013
In the greatest irony of all time, Joe Francis, the creator of the Girls Gone Wilds series who over the years refused to stop releasing videos of nude, drunk girls made when they were nude and drunk, had to legally battle the distribution of his own sex tape.  Francis made a sex video with his girlfriend, Abbey Wilson and when her iPad was stolen at LAX, the video went viral. Luckily, Francis has friends in high porn places and Vivid chief Steve Hirsch bought the video and gave it back to Francis.  Now, that's just not fair.
-Written By Vicky Choy