The 6 Craziest Girlfriends Who Made the News
The beauty of girlfriends? You can break up with them (amiright?). And these scorned women are never ever (ever, ever) getting back together with their boyfriends — perhaps because some of them ended up killing their former lovers. That's one way to end it. Here are six of the craziest girlfriends who made the news:
6. Taylor Swift
While she's not the craziest girlfriend ever to hit the news, Taylor Swift is at least crazy clingy, and she's definitely in the news. In 2012, Swift made headlines over the purchase of a $4.8 million home situated next to her then boyfriend's abode.
The crazy part? Swift and her guy, Connor Kennedy, had been dating for only about three months when she decided to shack up next door. Before she closed the deal, in an interview with Vanity Fair, Swift said, "People say that about me, that I apparently buy houses near every boy I like – that's a thing that I apparently do. If I like you, I will apparently buy up the real estate market just to freak you out so you leave me." Except, of course, this is a confirmed thing.
Swift's management company purchased the Cape Cod home in August. The following October, the couple split.
5. Lisa "Left-Eye" Lopes
Moving on. Lisa "Left-Eye" Lopes, may she rest in peace, put the "Crazy" in "CrazySexyCool" — aka the 90s trio TLC. Before she passed away, in 1994 the singer burned down her boyfriend's home after he reportedly cheated on her.
Granted she was only trying to destroy his favorite sneakers, but in the heat of the moment (see what we did there) she made ashes out of his $1.3 million dollar house. What is it with crazy women and houses anyway?
4. Barbara Wu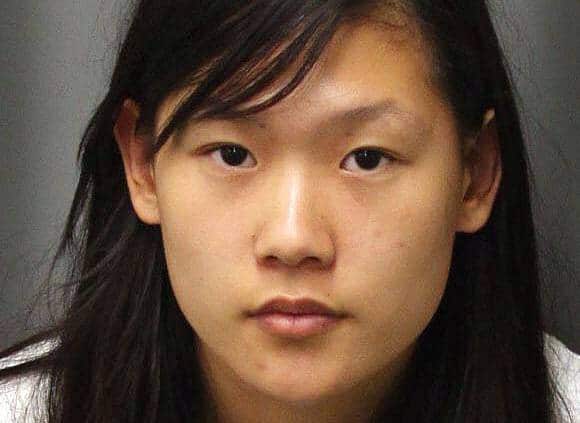 Barbara Wu knows how to party. The 22-year-old recent grad allegedly planned a murder and a trip to Mexico. This vicious vixen solicited two of her ex-boyfriends to kidnap, "motorcycle," and kill a third, former boyfriend before disposing of the body in Mexico.
Wu is currently on trial for this major fail and could serve up to 15 years in prison if convicted. While she's technically an ex-girlfriend, Wu is on our crazy girl radar. Prison dating sites beware.
3. Kristina Pongracz
If Wu's looking for advice on prison life, she should make a collect call to Kristina Pongracz. Pongracz was sentenced to 15 years in prison for murdering her elderly boyfriend of 10 years. Till beating to death do they part – it seems the vow to love and kill is stronger than marriage.
Pongracz actually beat her 77-year-old boyfriend with his own cane. He later died of his injuries at the hospital. Pongracz claims she was drunk at the time, but it sounds like she was just a crazy bitch.
2. Lorena Bobbitt
Lorena Bobbitt is every dude's worst nightmare. Bobbitt is infamous for cutting (or "Bobbitting") off her husband's manhood almost 20 years ago. Bobbitt lopped off her husband's member after apparent years of abuse. While we're not taking sides, that line seems pretty well cut – and no one would really want to be on his side of it.
Although Bobbitt technically wasn't a "girlfriend" at the time of the incident, she's probably somebody's crazy girlfriend now. And maybe that guy should look into a Background Check because that wasn't Bobbitt's last crime. She was also arrested for punching her mother in the face.
1. Jodi Arias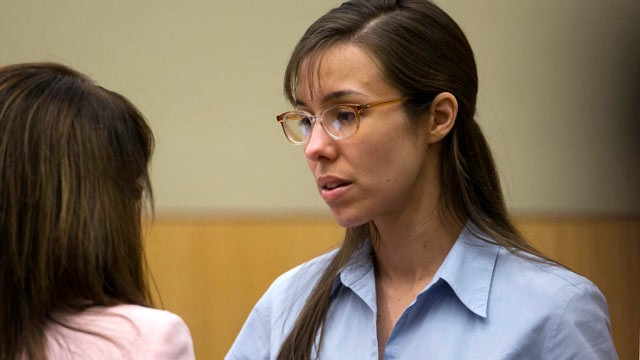 Ah, Jodi Arias: the doe-eyed amnesiac who murdered her boyfriend and then took a leisurely drive to the desert to forget all about it. Yeah, she's crazy. Arias shot, slashed, and generally maimed the body of her boyfriend, Travis Alexander. For this, she was convicted of first-degree murder.
Like any true lunatic, she even crazy-called Alexander's phone several times after the incident even though she knew he was dead. She later admitted lying to investigators and is currently awaiting sentencing.
These wacky and sometimes barbaric babes will never lose your number even after a breakup – or murder. What are some of the craziest stories of women you've dated? Share your stories in the comments below.
-Ashley Withers is a writer/editor based in Tampa Bay, Florida.