Sienna Miller: A Fox Worth Catching
Let's be honest here: Sienna Miller might be the perfect woman. She's thin, yet curvy. Super hot, yet kinda' girl-next-doory. She grew up in England, yet doesn't have British teeth.
She's hot in about every way and also can be on the naughty side. Once asked in an interview, "But it's not like you've actually done anything immoral, have you?" To which she said, "No, no, no, I have." Which is grrrr-eat. The model turned actress is out now in Foxcatcher and American Sniper and sadly, does not get naked in either of those. 
WHERE CAN I SEE SIENNA MILLER NUDE?
You know when you buy one of those lottery scratchers, win $500 and then find a $100 bill on the ground in the parking lot? Well, that's kinda' what you get when you want to see Sienna Miller naked. It's your lucky day.
The better question here might be, "Where can't I see Sienna Miller nude?"
For most audiences, the sexy-ass Londoner first showed a lot of skin in the Brit-set TV show "Keen Eddie" when she stripped down to her undies. Alas, no nudity allowed since it was an American broadcast network show (prudes!), but it was a wonderful indicator of what was to come.
OKAY, I KNOW SEINNA MILLER HAS BEEN NAKED IN A FEW FILMS. WHAT WAS THE FIRST ONE SHE WAS NUDE IN?
Sienna popped her shirt off in Alfie and made us all fall in love with her. As did her co-star, Jude Law, for that matter since he began an affair with her shortly after. Didn't see the movie? Yeah, don't bother, so just go HERE to see the goods and HERE for a pic.
That same year, she also flashed some boobs in Layer Cake, as well starred in perhaps the hottest pulling on lingerie scene in cinema history.
And she yet again made her leading man fall for her when Mr. James Bond himself started an affair with her while she was having an affair with Jude Law — who was also having an affair on her. Oh, those Brits and their game of Morality Russian Roulette.
I ALSO LIKE INTELLECTUAL HOT CHICKS. DOES SIENNA MILLER LIKE TO LIE AROUND IN HER UNDERWEAR OR BIKINI AND READ?
Those are very specific tastes you have, but the answer is yes. Not only does she like to look sexy while reading, she also likes to wrap herself in the very material she is reading.
And she totally worked that librarian sex appeal in G.I. Joe.
HAS SIENNA MILLER EVER BEEN DIGITALLY ENHANCED BECAUSE OF HER NAKED BODY?
Not exactly because of her body, but something pertaining to her body. In some movie called Hippie Hippie Shake, that doesn't seem to have ever been released, she appeared fully naked. Yes. Full frontal and full back-al. But we hear that "down south", she wasn't historically accurate so some digital enhancemet has been done. B.S., you say? See for yourself HERE.
BACK TO HER GETTING NAKED. CAN I ALSO SEE HER IN ANY SEX SCENES ON FILM?
There's been a few, but one stands out. Factory Girl was a movie about something or someone that also was about Andy Warhol, but more importantly, the film gave us one of Sienna Miller's hottest sex scenes ever. Have some ice water handy? You can check it out HERE.
DOES SHE LOOK GOOD IN A BIKINI?
Does a bear poop in the forest?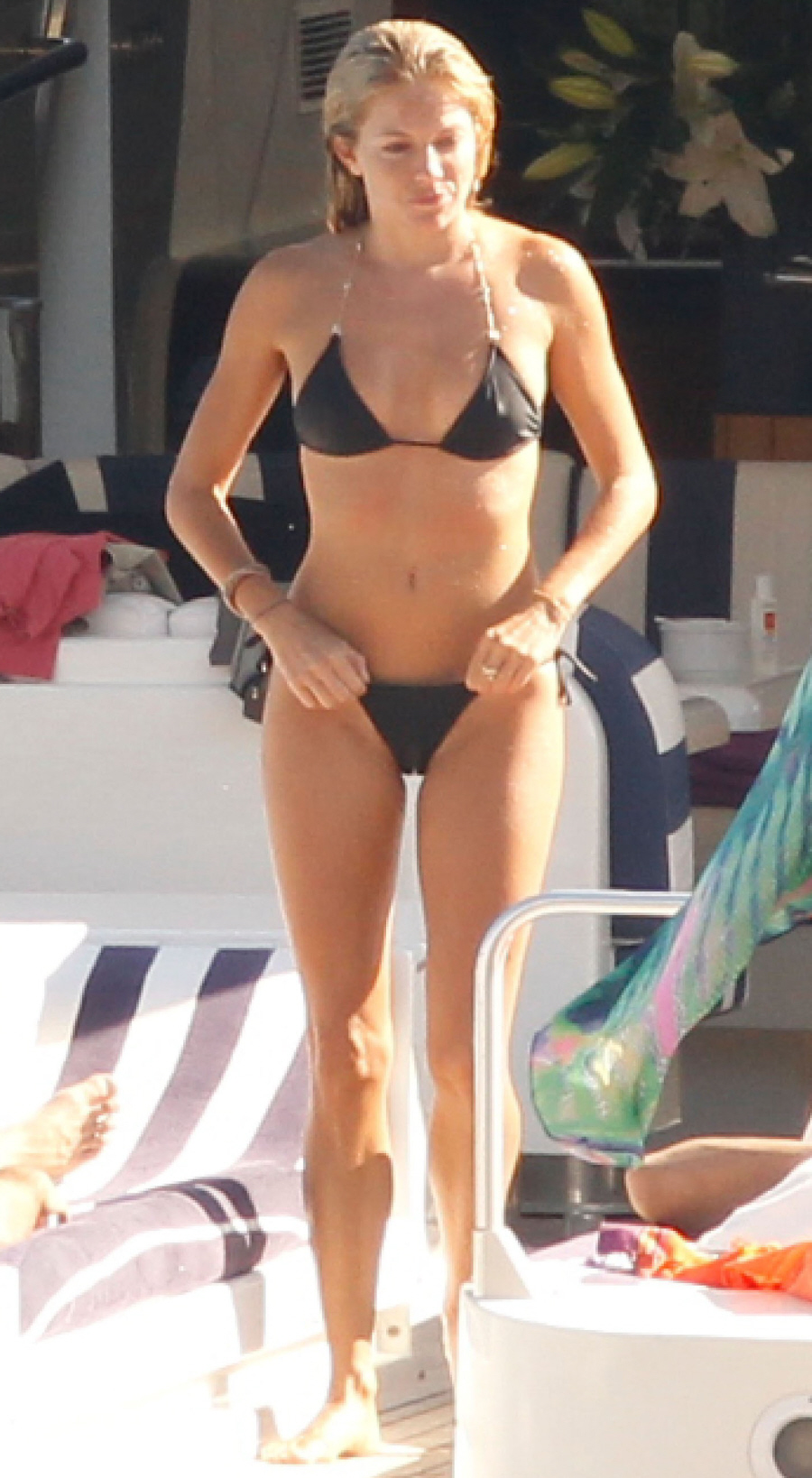 Do birds fly?
Does the sun rise in the East?
You get the picture.
HAS SIENNA MILLER EVER HAD A NIP SLIP?
If popping her top off isn't enough for you and you like the accidental and unintentional glimpse of the nip, Sienna Miller has in fact had one or two. Admittedly, the outfit she was wearing HERE seemed designed to produce more than one slippage throughout the day. And we personally think women should only be allowed to wear those designs on a daily basis.
If you're so inclined, you can check out a few more below:
And what goes better with a nip slip than a bikini bottom malfunction?
DOES SHE LIKE TO GET ON A BOAT WHILE NAKED?
If there's something that Sienna Miller likes, it's feeling the ocean air blowing through her boobs, er, hair. Out of all her boob pictures one can find online, many of them will be Sienna enjoying time on a yacht or on the beach with a top nowhere to be found.
The most famous of these was when she was snapped on her brand new boyfriend's yacht. Her boyfriend, the very married Balthazar Getty (does this chick have a type, or what?), is a super rich Getty heir and also sometime actor. But we'd like to thank him for providing a vehicle for a Sienna boob parade that can be viewed HERE and HERE.
ONCE THE BOAT IS DOCKED, DOES SIENNA MILLER STAY NAKED?
She was clearly on a roll, so there wasn't a reason to put a shirt on, now was there? Her and Getty hit the beach for a game of beach soccer where she was the skins team. That wonderful moment can be seen HERE, but it also seems that this wasn't a one-off thing that happened after a bottle of schnapps on vacation.
Seems Sienna is mighty frightened that wearing a top near the ocean will hinder her natural floatation devices if she falls in. And who are we to argue with her? Drowning is the leading cause of people who sink in the ocean and don't come back up.
More beach funbags HERE and HERE.
IS SHE INTO OTHER CHICKS?
Sienna once said, "I went  to an all-girls boarding school…we used to do stupid, fun girl things like streak through the lacrosse pitch."
Now that doesn't imply she's into chicks, but it is enough to give us blue balls of the brain. However, there is some onscreen proof that she swings that way on occasion, though. And while it may be 'just acting', it is girl-on-girl art at it's finest. In a film called The Edge of Love, Sienna gets into a bath and into bed with Kiera Knightley.
And she admits to having dabbled before, "We'd have the odd snog together. It wasn't all the time, but you know, who hasn't dabbled?"
Until then, there's some photo proof that her home wrecking ways isn't just confined to dudes. Check her out locking lips with Cara Delevingne (and it's not the first time):
But we'd like to hear more of this 'dabbling' that you speak of, Sienna.