Rachel Nichols: The Actress and Model
A month after the first wave of The Fappenings, Part 2 hit the internet and a whole new list of actresses and famous women in their most intimate moments was revealed to the world. Rachel Nichols is a part of the second unleashing of nude photographs, no, not SPORTS Rachel Nichols, how could you ever watch a post-game interview without drooling again? The victim in Fappening Part 2 is ACTRESS Rachel Nichols who started her career modeling after being discovered while studying economics and psychology at Columbia University in New York City. The girl is no dummy except when it comes to trusting Apple's iCloud and not choosing a hack-proof security code. Although the pictures have been taken down from the initial sites, Reddit and 4Chan, they already have mutated onto other hosting sites and can still be found online. The hackers posted about a total 20 pictures of Rachel and she's not nude in all of them. In some, she's clothed and posing for the camera. Some pictures are selfies, others seem like someone else had to have taken them due to the composition of the picture.  Her face is shown in some of the pictures while in others, it only her naked torso with full frontal nudity. Oddly enough in one picture, she has blood on her body near her neck and in another she has blood on her arm, almost like she was getting ready for Halloween. With her long blond hair and All-American looks, Rachel is the perfect blend of doe-like innocence coupled underneath with a hot, "I'm a freak" streak.
WHO WAS RACHEL TAKING THE NUDIE PICS FOR?
This Augusta, Maine is currently spending time between Vancouver, British Columbia, Canada shooting the sci-fi series, Continuum and New York City where in December 2013, Rachel took engagement pictures with her fiancé, Michael Kershaw, a real estate developer. Apparently the fappening pictures didn't affect their relationship negatively since the couple got married September 28, 2014.  Bet many of Kershaw's buddies are thinking, "I thought he was lucky before, now, I'm just downright jealous." Chances are if the fappening pics are recent, Kershaw was the lucky recipient of them while Rachel was far away on a Canadian set.
WHERE ELSE CAN I SEE RACHEL NICHOLS NUDE?
Everyone has been asking that question since Rachel turned heads in 2002 as the restaurant hostess hand-picked for a ménage a trois by Samantha on HBO's Sex and the City. Probably the fantasy of many would be ménages, Rachel has posed semi-nude for photographs, after all the girl was a high fashion model and not just the kind you see in local catalogs. At 5'10, her long, graceful body has walked down European runways and she's modeled for hipster companies like Abercrombie & Fitch and Guess? In her younger modeling days, Rachel posed topless for several pictures with her long hair barely covering her breasts.  You can see Rachel's breasts in see-through shirts she's worn when she modeled for various magazine pictorials such as Maxim. In 2011, Rachel played Tamara in the remake of Conan the Barbarian where she not only gets to play with a sword, she gets it on with Jason Momoa who plays Conan. However, the scene takes place in a shadowy cave so it's dark and hard to see plus the nude breasts belong to a body double.  However, you can see some sexy Rachel pictures here.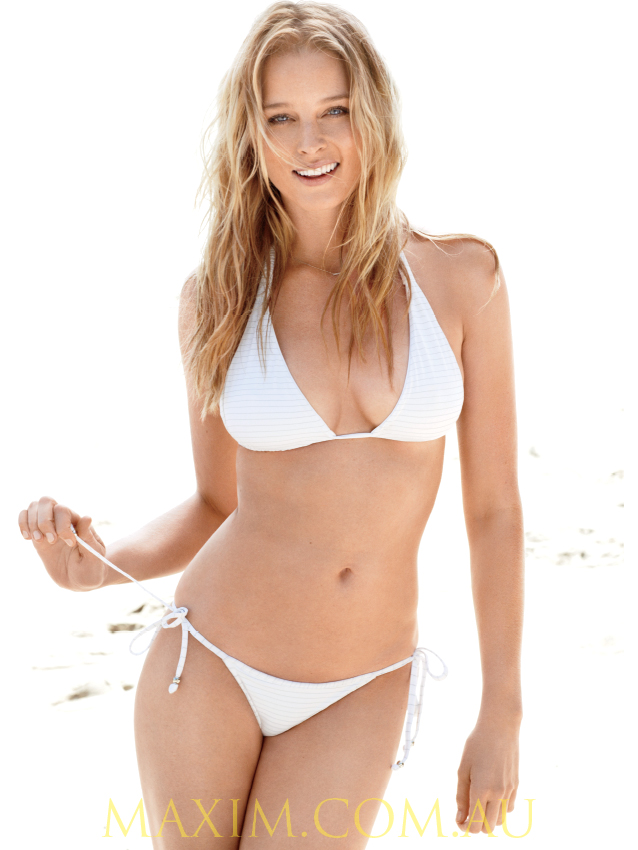 WHO ELSE HAS SEEN RACHEL NICHOLS NUDE IN PERSON?
Rachel was married once before to producer Scott Stuber. The couple got married on July 26, 2008, in Aspen, Colorado but the marriage didn't even last a year when in February Rachel and Stuber separated citing irreconcilable differences. So although Stuber didn't get to see her naked for long, presumably he made the best of the time he did have.
WHY ARE THESE NUDE LEAKS CALLED "THE FAPPENING?"
Why indeed since the name is a portmanteau (when you take two words and combine them into one word resulting in a new meaning) of the 2008 film The Happening and "fap" an internet slang word for masturbation. How these came together to form a portmanteau is anybody's guess since the film, The Happening had very little to do with masturbating. The supernatural thriller follows a couple and their friend as they try to escape from an unknown substance that compels anybody exposed to it to commit suicide. The movie was written, co-produced, and directed by M. Night Shyamalan and starred Mark Wahlberg and Zooey Deschanel and generally garnered bad reviews from critics for a poor plot and confusing storyline. No one even masturbates in the movie. However, someone in the internet-sphere felt that this was a catchy way to describe invading people's privacy so here we have The Fappening, 2014 which has unfortunately generated much more positive review from viewers than the 2008 movie.