Sexy Porn Parodies of Blockbuster Films and Hit TV Shows
If imitation is the sincerest form of flattery, then the mainstream media should feel very flattered.  For every culturally significant TV show or movie, there's sure to be a porn parody counterpart.  A parody, also called a lampoon, a spoof, a send-up, or take-off, is meant to imitate an original work in order to mock, comment on, or trivialize that work, its subject or author through satire.  Porn parodies are now so popular themselves, if a show or movie doesn't have a porn parody, then it's probably not a hit. Just like the mainstream box office, the adult film market is now filled with superhero and cartoon parodies.  Porn parodies are nothing new and have been around practically since the invention of porn.  However, over time they've benefited from higher production values, better marketing and are now more lucrative for its producers.
Get a taste for the vast offerings of porn parodies out there by trying this sampling:
From Scream XXX:
[[contentId: 2021228| | size: 75]]
WHERE DO PORN PARODIES COME FROM? 
 "An Apology for the Life of Mrs. Shamela Andrews," written back in 1741 by Henry Fielding, the author of Tom Jones under the pen name of Conny Keyber, was perhaps one of the first parodies of a sexual nature.  "Shamela" was a satirical response to Samuel Richardson's extremely popular 1740 novel, "Pamela" and parodies Pamela's lead character as a lustful woman instead of a virgin servant girl.  This satire also exposed the hypocrisy and stupidity regarding sexuality in the original novel.  "Shamela" was a big hit with the public since they were already familiar with the story of "Pamela" and wanted to see how sexuality would enhance the story.
The basis of all contemporary porn parodies is that they offer a fantasy come true to spectators about something they're already fantasizing about.  In Gotham City, we would not see Batman as we know him having sex with Wonder Woman but in "Got Him" City, we can realize our fantasy and see them both banging away.  The "Shamela" parody mirrors how porn parodies work today within the adult film industry.  People frequently use pseudonyms and parody famous works by including sex and sexual themes that are missing in the original works.  Porn parodies also capitalize on the original work's popularity to help sell the parodies and today, the parodies are released close to or on the release date of the original works.
Where else can you see Superman literally behind Wonder Woman except in a porn parody? (On the set of "Man of Steel XXX.")
[[contentId: 2612691| | style: height:421px; width:600px]]
Throughout history, parodies, porn or not, were frequently used in debates over a hot button issue.  People used parody as a way to deliver their messages or to illustrate a fantasy.  In the 1930s, "Tijuana Bibles" were sold in places where men frequented like bars, tobacco shops, and burlesque theaters.  The sexually explicit comics parodied well-known comic strips of the day like "Blondie," "Popeye," "Dick Tracy," and "Little Orphan Annie."  Some of these cheaply made books also depicted Hollywood stars in compromising positions with each other.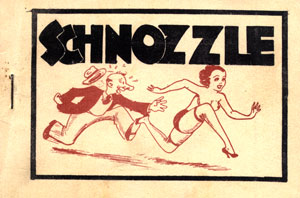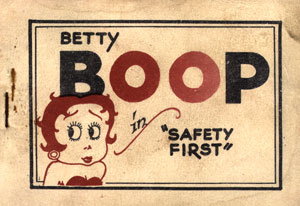 The modern porn parody took off in the 1970s, when adult film producers realized audiences were interested in familiar stories remade with explicit sex. At first the production values were bad and the films cheaply made like 1973's "Bat Pussy," in which a Bat Girl-type nymphomaniac solves crimes on her back.  The producers couldn't afford a Batcar so they made Bat Pussy travel by bouncing on a plastic Pilates ball.
See her bouncing ball?
This Golden Age of adult films in the 70's took its source material from anywhere that had built in name recognition; novels, plays, movies, even concepts like the Dallas Cowboy cheerleaders which became, "Debbie Does Dallas."  Porn parodies became overtly derivative in the mid-1980s and due to the home video market, the floodgates flew wide open for the porn parody industry and adult films in general.  By the late 80's everything that could be parodied was parodied; a trend that is still ongoing.  A huge volume of porn parodies ushered in the new millennium but the big change that occurred in the industry is that instead of cheap budgets and cheesy movies, porn producers were now investing in production value for porn parodies and making them look as close to the original work as possible.
It started in 2007 with "Not the Bradys XXX," a porn spoof of the iconic TV show, "The Brady Bunch."  Directed by Will Ryder (real name Jeff Mullen), the production followed its source material to an amazing degree and was a huge hit with audiences.  Ryder and his studio X-Play went on to produce porn parodies of famous TV shows like "Bewitched," "Married with Children," "Three's Company," and "The Cosby Show."  Seeing how successful this trend was, Hustler Video followed with their own series of "This Ain't" films, beginning with "This Ain't the Munsters XXX" in 2008 and had a huge hit with "This Ain't Happy Days XXX" in 2009.  By the time, "Batman XXX: A Porn Parody" was produced in 2011, audiences had come to expect a certain level of production value in porn parodies.  A huge contrast to the 1973 "Bat Pussy," the 2011 film had a budget of $100,000 (huge for adult films) and Axel Braun, the director even rented the actual Batmobile for the shoot.  No bouncing balls for these superheroes.
This "mockbuster" was a parody of the '60s television show and was so successful that it was the best-selling porn title of that year.  Sex web-blog Fleshbot called Batman XXX "the best parody we have ever seen" and one reviewer wrote, "The costumes are dead on. The characters are dead on. The sets are, yep, you guessed it, dead on. While some parodies settle for giving the viewer the general idea of the show with subtle nods to the original being constrained by budget concerns, Axel went all out on this one. It is exactly as we remember it from our childhood, but with a whole heaping helping of hot sex packed in."  
See the trailer here (it has such high production values, it even has a movie trailer):
[[contentId: 2332027| | size: 75]]
WHO ARE THE STARS OF PORN PARODIES?
The directors are the big names in porn parodies with the successful ones embracing the current trend of paying attention to detail, using high production values and retaining respect for the original material.  These factors are also a huge draw for audiences, particularly fan boys and comic book geeks.  
Will Ryder first set the standard with "Not the Bradys XXX" and is also noted for his version of "The Big Lebowski: A XXX Parody," which seems to be a replica of the originally only with more sexually explicit content.  New Sensations video is another parody company, starting with "The Office: A XXX Parody" directed by Lee Roy Meyers and followed up with other sit-com parodies from "Scrubs" to "Seinfeld." 
"Katy Pervy" porn parody directed by Lee Roy Myers
[[contentId: 2758125| allowfullscreen: | frameborder: 0| height: 360| width: 640]]
Hustler Video saw such great success with their "This Ain't" line of films, they hired Axel Braun, another director known for his attention to detail to direct the Happy Days parody.  Braun followed up with "This Ain't Star Trek XXX" in 2009 before directing "Batman XXX" after signing a deal in May 2009 with Vivid Video, a division of adult film company Vivid Entertainment to make four parody films per year.  "Batman XXX"  was the first film out of the deal and Braun has since directed, "Man of Steel XXX, "the Avengers XXX," and "Thor XXX" among others.  Braun almost exclusively directs all the big "mockbusters" of superhero blockbusters.
Will Ryder
[[contentId: 2612692| | style: height:619px; width:402px]]
Axel Braun
The film that won the first AVN award in 2009 (the Oscars for porn) devoted to parodies was "The Sex Files: A Dark XXX" Parody directed by Sam Hain (a pseudonym).  Part of the film's appeal was Hain's commitment to technical quality and using the new, high-end RED cameras in shooting the movie. He followed up with an equally impressive sequel, "The Sex Files II: A Dark XXX Parody."  Hain's commitment to the original material showed in 2011's "Star Trek: The Next Generation XXX" had Trekkies  favorably comparing it to the "official" Star Trek movie. Along with Braun, Meyers, and Ryder, Hain is one of the top porn parody directors working in the adult film industry today. 
Sam Hain
[[contentId: 2612693| | style: height:620px; width:402px]]
DON'T PORN PARODIES INFRINGE ON COPYRIGHT LAWS?
No, porn parodies are legally protected speech under the Fair Use Doctrine, a part of the 1978 Copyright Act.  Fair use is any copying of copyrighted material done for "transformative" and limited purpose.  Those purposes can be to parody, comment upon or criticize a copyrighted work.  These uses can also be executed without permission from the copyright owner.  Since a parody is a work that satirizes another, usually well-known work by imitating it in a comedic way, the law recognizes by its very nature, a parody demands some taking from or use of the original work.  Where there is interpretation in this law is in the definition of "transformative" because lawmakers who created the fair use exception wanted it to be open to interpretation depending on the situation. 
Meanwhile, porn parody filmmakers are doing everything they can to avoid potential lawsuits such as putting disclaimers in the parodies and subsequent trailers in addition to using creative titles to try to avoid trademark issues.  They are also injecting humor and comedy into the storylines to retain the "parody" definition in their films.  These tactics seem to be currently working yet it doesn't mean porn parodies will always stay protected.  Inevitably, one of the conglomerate media corporations will legally challenge the ability of the adult film world to portray one their properties in a way the original creators probably didn't intend it to be portrayed, funny or not.
Even cartoons are represented in porn parodies. Blue porn:
[[contentId: 2612694| | style: height:644px; width:450px]]
WHAT ARE THE TOP PORN PARODIES?
That really depends on who you talk to and what criteria one is using.  In terms of cost and profits, Axel Braun's films sell for $30 to $40 per DVD.  A porn movie generally sells 800 to 1,000 DVDs but Braun's parodies sell 50,000 to 60,000 copies and like other porn DVDs, they're sold online or at adult only stores.  In terms of rankings, there are numerous lists available on the web to help guide you find the best ones to watch.  Got a favorite TV show? Chances are it's on this list of the Top 25 TV porn parodies.  In the mood for some ridiculous sex? (You define ridiculous after watching this list.)  Or read reviews and watch the trailers of the most popular porn parodies from TV and film before pulling out the popcorn.
You know you're doing something right when you get the original creators of a TV show jerking off to the porn parody version of their show.  Here's Thomas Lennon & Ben Garant reviewing the "Reno 911" porn parody.
[[contentId: 2612695| | style: height:562px; width:1000px]]
WHY ARE PORN PARODIES SO POPULAR?
The internet has allowed fanfiction like porn to proliferate and become more accessible. There are a myriad of communities devoted to this practice but porn parodies are one of the few industries that actually make money.  One of the reasons for the popularity of porn parodies is that these directors are delivering erotic fanfiction and targeting a built-in demographic of fans who already are familiar with the characters, the stories and don't mind seeing their favorite characters engaging sex.  Coupled with the attention to detail that directors like Braun put in their productions, to the fanbase, it's just another product with some of their favorite people having sex.  Braun says, "I'm basically making fan films with boobs." I'm making them primarily for people who don't like porn, for people who are fans of the source material – like me."  Braun doesn't even shoot the sex scenes in his own movies, preferring to retreat to his trailer.  It's the other details, the actors' resemblance to characters, the hair, costumes, sets etc. that he cares about.
Vivid even releases versions of Braun's films without the sex for those who are only interested in the subject matter.  For instance, Braun made a film, "Superman vs. SpiderMan" adapted from a comic book from the late '70s that was never re-created in the mainstream media.  It gave fans of these characters and this storyline a chance to finally see it on screen, with or without sex.  "The biggest compliment is when people write to me and tell me that they didn't even watch the porn version of the movie, they just like the no-sex version," Braun says.
 Is nothing sacred to these people? Sacrilegious to Star Wars fans or is more Star Wars the better?
[[contentId: 2178902| | size: 75]]