Pentagon Paid Sports Teams To Honor The Troops At Their Events
Patriotism and what it can do in a positive way is something that can be an organic part of sporting events, as most of us will stand and cheer at a game for the National Anthem or when a Vet is honored on field. The fact that in dozens of cases the teams were being paid to allow this to happen cheapens what was often a genuinely touching moment.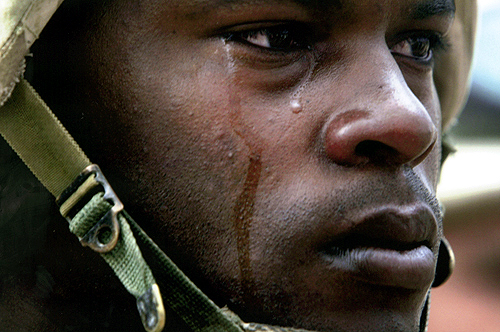 The details here boggle the mind. According to this news item, nearly seven million dollars was spent by the Pentagon and National Guard since the end of 2011. Some of the cash outlay went towards "VIP suites and game tickets most likely to be given to participating troops or recruiters working at events."
Senator Jeff Flake of Arizona was one of the people who issued the report with the ugly details, and the article mentions that he "did not believe team owners and managers were aware of the practices that were ostensibly done in cooperation with their marketing personnel." That's good to know that the people behind the team's didn't authorize this, but doesn't excuse the marketers.
NFL Commissioner Roger Goodell, no stranger to controversy himself, stated that "We strongly oppose the use of recruitment funds for anything other than their proper purpose." There is currently a bill circulating that would forbid taxpayer dollars meant to go towards recruiting to be spent in such a way, and we can only hope that it will become law. The bill also calls on teams to donate profits to Vets and their families.
John DuPont was the wealthy lunatic and heir to the DuPont fortune who murdered a wrestler at his house, which was the basis for the Steve Carell/Channing Tatum movie "Foxcatcher." One troubling element of his life was that, as a child, his mother paid other kids to act as though they were his friend. This sad but disturbing detail came to mind when reading about how the Pentagon and the National Guard have been paying sports teams to honor soldiers during on-field festivities. The difference is that the Pentagon's and National Guard's actions are far worse.