Natalie Portman: Black Swan is a Hot Bird
Natalie Portman is definitely not your usual run of the mill movie star. In addition to winning an Oscar for Best Actress for her performance as a mentally ill ballerina in 2010's Black Swan, this Israeli-born American is also a Harvard graduate who has co-written two research papers that were published in scientific journals. Natalie was first known to the public as a talented child actor before becoming the idol of fan-boys everywhere as Padmé Amidala, the mother of Luke Skywalker and Princess Leia in the Star Wars prequel trilogy. A classic beauty, her real name is Natalie Hershlag and she was born in Jerusalem, Israel. She moved with her family to the New York area when she was three years old and started taking dance and theater lessons. In 1992, along with Britney Spears, Natalie was the understudy in an off-Broadway play, Ruthess! She made her feature film debut in 1994 in Leon: The Professional, an action thriller. As a teen, Natalie had various roles in features like Everyone Says I Love You, Heat and Beautiful Girls in addition to playing Anne Frank on Broadway. However, fame didn't really come until she played Amidala in the first Star Wars prequel, The Phantom Menace released in 1999. However, the academically gifted Natalie skipped the film's premiere so she could study for her high school finals.  Natalie enrolled in Harvard in 1999 and only acted in the Star Wars films during her college years. She graduated in 2003 with a bachelor's degree in psychology.  One of her first project after graduation was the critically acclaimed film, Closer in which Natalie played a stripper. She subsequently received both Academy Award and Golden Globe supporting role nominations for her performance. Talk about a super over-achiever!
WHERE CAN I SEE NATALIE PORTMAN NUDE?
You would think that when Natalie played a stripper in Closer, you would get to see her nude a lot but she actually isn't naked or nearly naked much in the film. The most nudity she shows is in a strip club scene, in which she's wearing a skimpy bra and her nipple could be seen. She also wears a thong so you can see her ass as she twirls around a stripper pole. In V for Vendetta (2005), Natalie's nipple once again makes an appearance as it pops through her prison outfit while her character is investigating a mouse hole. In 2006's Goya's Ghosts, Natalie's butt makes an appearance as its being fondled by a priest in prison but it's rumored that the nude scenes and the aforementioned butt was provided by a body double.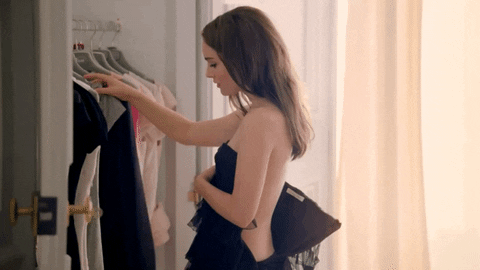 The film that you can see more of real Natalie's body is in Hotel Chevalier (2007), in which she co-stars with Jason Schwartzman as his girlfriend. You can see her butt and a little breast in the sex scenes. Natalie even shows off her real butt as she walks naked through a hotel room. In 2011, Natalie once again exposes her backside in the comedy, No Strings Attached and her nipple makes a slight appearance when she wears a strapless dress. To see Natalie Portman topless in real life, check out this website which has photos of her topless while sunbathing. Since Natalie has spent much time in Europe, topless sunbathing is probably not a big deal to her and she's comfortable doing so in public. It's the public who thinks it's a big deal since they get to see a movie star's naked breasts.
HOW DOES NATALIE PORTMAN FEEL ABOUT DOING NUDITY?
You can't see Natalie totally nude but she has exposed parts of her body in a few roles but doing nudity has been a dilemma for Natalie throughout her career.  In fact for her Golden Globe nomination for Best Supporting Actress role of Ann August in Anywhere but Here, the role was rewritten without a sex scene so Natalie would take the part. She initially turned down the role but co-star Susan Sarandon and director Wayne Wang wanted Natalie so much for the part, that they had the sex scene removed. When she was younger, Natalie tended to shy away from overtly sexual roles but as she as grown older, she has said she has become more open to the idea, "I was figuring out my own sexual identity, likes and dislikes and all that stuff and it's weird to be doing stuff on film as you're figuring it out," she explained about her hesitation to do sex scenes. In Natalie's movies, she likes to play complex and tasteful roles and although she doesn't have any moral objections to being nude on screen, she doesn't want to be exploited especially online. She feels that if she does a nude scene, it may wind up on an online porn site, "It's annoying, because online interferes with what I want to do artistically. I'm not opposed to sexuality or nudity in a film but I'm very opposed to pornography sites and you're pretty much giving them material if you do any of that."
WHAT HAPPENED TO SEEING NATALIE PORTMAN NUDE IN CLOSER?
Once again, when an actress is playing a stripper, one expects to see the actress nude and pole dancing. Natalie did learn how to pole dance for the movie and in fact, she actually did do a nude scene but the scene was not included in the final cut of the movie. Ultimately, Natalie and director Mike Nichols felt that the brief scene was not necessary and was in fact somewhat distracting. Natalie said the only reason she agreed to do the scene in the first place because she felt safe in the hands of the respected director. Natalie said when it came to shooting the nude scene with Nichols, "When you trust someone, you're willing to do everything and make mistakes and really expose yourself inside out." Nichols is also a big fan of Natalie's and has said, "People don't quite realize how remarkable an actress she is because she looks so amazing."  So is Natalie's butt which you can see in this movie.
WHAT ABOUT NATALIE PORTMAN'S INFAMOUS BLACK SWAN SEX SCENE?
It's a good thing Natalie took dance lessons as a child since she played yet another dancer in Black Swan. Natalie's ballerina character had an infamous lesbian sex scene with Mila Kunis' ballerina character and it was the talk of show business for a brief time. There were even rumors circulating on the web that the actresses had to get drunk before they could film the scene but both women deny it.  Mila scoffed, "I don't think we could have done that scene if we were intoxicated."  The two women are friends, in fact, it was Natalie who suggested Mila for the role so filming their sex scene was extra awkward especially with a film crew standing around watching. Natalie commented that she felt uncomfortable doing such explicit material but she also knew it was necessary to her character's sexual awakening. She also said she knew the scene would be controversial and the subject of much gossip fodder, telling Vogue magazine, "Lesbian scenes, sex scenes, they're all over the place!" However, this particular scene turned out to be one of the film's selling points. Natalie commented in an interview, "Everyone was so worried about who was going to want to see this movie." Natalie said she remembered the producers worrying about getting guys to go see a ballet movie and girls to go see a thriller. The lesbian sex scene turned out to be the right answer to attract both audiences since like Natalie said, "Everyone wants to see that." She's pretty right about that.
[[contentId: 2963048| allowfullscreen: | frameborder: 0| height: 360| width: 640]]
DID NATALIE PORTMAN GO NAKED FOR CHRISTIAN DIOR?
Yes she did and twice! As beautiful and hot as Natalie is, it's natural that she would also model. Natalie has been a Dior spokesperson since January 2011 when she first posed topless for the brand's perfume, Miss Dior Cherie. Wearing nothing but a black bow in her hair and covering her breasts, the ad features Natalie looking over her shoulder. She posed naked for another Dior campaign in 2012 to promote the brand's new Diorskin Nude line of make-up. Photographed by Mario Sorrenti, Natalie appears topless in two pictures and in one, she's completely naked and curled up in a fetal position on a rug. In one photo, Natalie is topless and lying on a lounge chair and in the other, her arms and hair cover her breasts as she looks at the camera. Natalie's use of the product is a big component of Dior's marketing campaign. The Oscar-winner has stated, "I chose the color Grège because it's the one I'd pick to wear myself. The number [169] contains different dates that are important to me and my family." Thank goodness for that "1;" without it, the remaining numbers would have raised eyebrows as to why they are important to Natalie.
HAS NATALIE PORTMAN HAD ANY NIP SLIPS?
Yes! Like many actresses who like to wear funky, daring outfits, Natalie wore a cut out black dress to a premiere and as the dress shifted, photographers snapped a few shots of a tiny nip slip. Natalie has also appeared braless in public a few times and the photographers caught her with pokies. She also has worn a few outfits made of thin, translucent material so it was easy to see through to her breasts. You can see Natalie's various fashion faux pas here.