Non-Jedi Cheats Death By Surviving Trash Compactor
Image Source: Leader Standard
It's being described as a Christmas miracle… at least by me.
A homeless man has gone through a trash compactor – twice – and survived.
Here is what went down:
Image Source: Shred 360
The man was sleeping inside a dumpster.
The place was Fremont, California.
He is described as 44 and without a home. Obviously.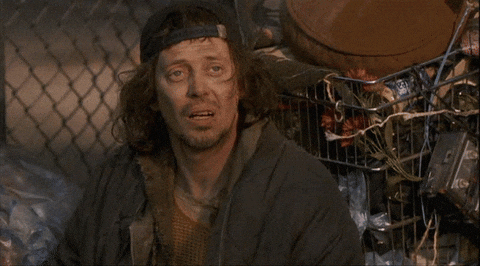 Image Source: Giphy
While he was asleep inside the dumpster, a garbage truck scooped him up and dumped him inside with the rest of the trash.
Maybe he was trying to reenact the scene from Star Wars: Episode IV…
The dumpster in which he was abiding in at the moment was behind a restaurant.
Once he was dumped into the compactor, it was immediately used.
But he survived.
Image Source: lbhs-it.com
Guess he had enough fight in him to live to find another dumpster…
The truck then went to a nearby fast food restaurant, emptied another dumpster, and used the compactor again.
The man inside survived yet again.
This has happened before to homeless people while sleeping in dumpsters:
At the next stop, the man is said to have climbed out an opening in the roof of the garbage truck.
Witnesses saw him escaping.
"Just another day at the office," he said (maybe).
"I always wanted to act out that scene from Star Wars," the man stated (possibly).
Image Source: Gif Soup
A spokesperson for the trash department went on record to say how lucky the man is to have survived the dirty situation without injuries – or death.
He was taken to a hospital to be checked out.
It was said he suffers from mental health issues.
Big surprise…
Source: Huffington Post