Leven Rambin: Hungry for More of Her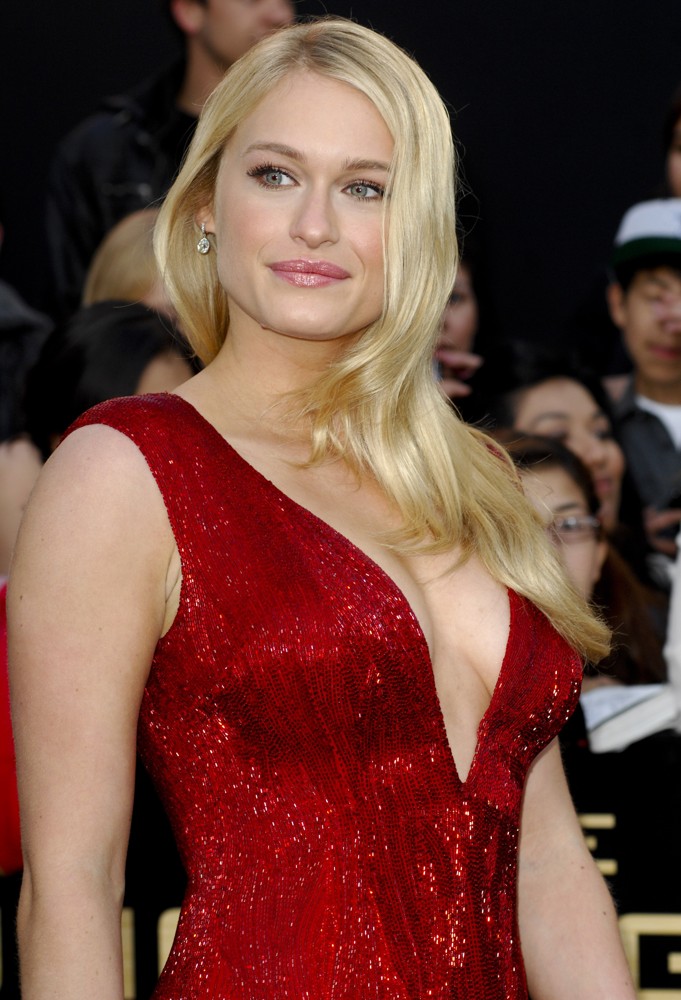 Besides her unusual name,  Leven Rambin is best known for playing dual roles on the soap opera, All My Children from 2004 to 2008. She was 13 years old when she first started playing autistic Lily Montgomery on the soap and moved to New York from Houston when she got the part. After a couple of years, she started playing Lily's look-alike half-sister Ava Benton and was the only actress from All My Children to be nominated for a 2005 and 2006 Emmy award. Leven jumped from soaps into cable and primetime TV with recurring roles on Grey's Anatomy, One Tree Hill and Scoundrels as well as the Disney Channel show, Wizards of Waverly Place. Leven's first major feature film role was in 2012 when she played Glimmer in the box office hit, "The Hunger Games."  She also starred in Chasing Mavericks, a true story about the life of surfer Jay Moriarty in which she played his wife, Kim. In 2013, Leven was cast in another big feature lead role as Clarisse La Rue in the fantasy film, Percy Jackson: Sea of Monsters. As a bona fide up and coming star, Leven also starred in Round 2 of the nude photo leaks that happened at the end of September 2014 when a long list of actresses' iCloud accounts were hacked.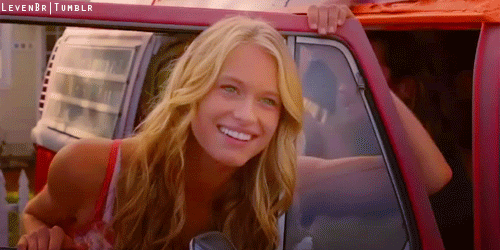 WHAT DO YOU SEE IN LEVEN'S NUDE PICTURES?
Security experts blamed the hack on Apple's weak password system while Apple blamed the security breach on the ability of hackers to figure out the actresses' private passwords. Apple explained that since there is so much information about public figures on the internet these days, hackers can figure out people's passwords according to what's important in their lives using words that have meaning to them. Leven's pictures are four topless selfies taken in a mirror. All but one shows her head and she's wearing black workout pants. In one picture she's flashing the peace sign. The setting seems to be in her apartment and interestingly enough the mirror is propped up next to the window so while she's posing topless, there's a potential that her neighbors can see the fact that she has a very nice supple chest.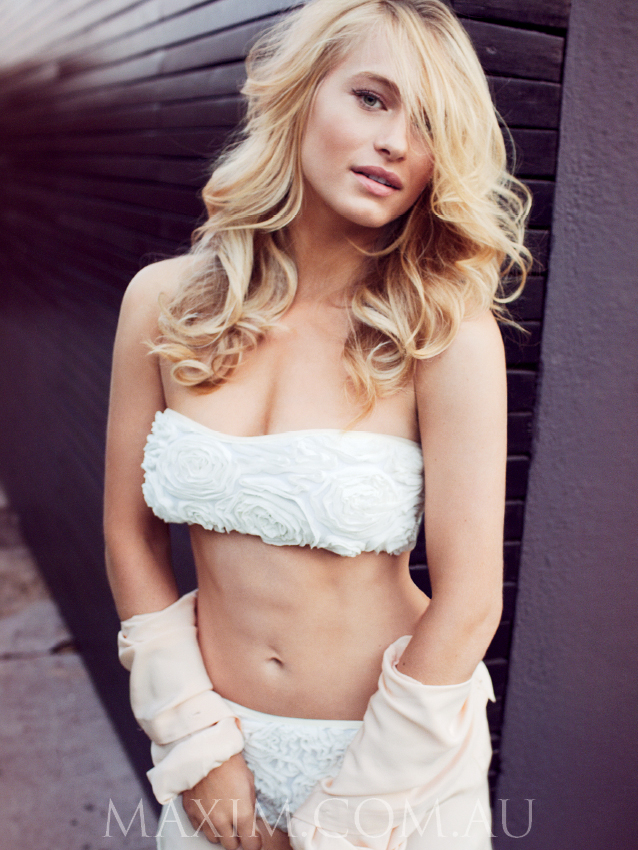 WHO IS LEVEN SENDING TOPLESS SELFIES TO?
Since Leven is engaged to actor Jim Parrack who plays Hoyt Fortenberry in the HBO vampire series, True Blood who she started dating in the spring of 2014. The couple got engaged in August of 2014 so if these pictures are taken in 2014, chances are they were taken for Parrack. If the selfies were taken before Leven met Parrack, then perhaps they were for talent agent Jason Trawick who is almost 20 years older than Leven. They dated from 2013 to 2014 and Trawick's claim to fame is as the ex-boyfriend of Britney Spears. Before Trawick, Leven went out with actor Alexander Richard Ludwig, her co-star in The Hunger Games in 2012. So depending on when the pictures were taken, Leven's breasts could have been meant for any of these gentlemen.
ARE THERE ANY MORE CELEBRITY NUDE PICTURE LEAKS?
More pictures were leaked four days four days after entertainment lawyer Marty Singer whose firm represents a number of the celebrities whose privacy was violated in the nude leaks threatened Google with a $100 million lawsuit if the internet giant didn't remove the nude pictures. In response Google said they already deleted "tens of thousands of pictures" and "closed hundreds of accounts" although Singer claims, "Google knows that the Images are hacked stolen property, private and confidential photos and videos unlawfully obtained" yet didn't take enough action to remove the pictures from their search engine. The additional leaked pictures were dubbed "The Fappening 4" since it was the fourth time nude celebrity pictures hit the internet and the most well-known name on this list belongs to the first male target, Nick Hogan who really isn't even the celebrity in his family since he is the son of ex-wrestler Hulk Hogan.  
HOW DO I PREVENT MY NUDE PHOTOS FROM BEING HACKED?
The best way is to not become famous or infamous. Nobody really cares how you look naked except the ones who potentially want to date you and maybe your mother because it would be embarrassing to her if nude photos of you leaked out on the net. However, this concern keeps you up at nights, security experts have a few suggestions on how to protect your nude photos. The first thing is to turn off the automatic cloud backups on your smartphone. If you have an iPhone, every picture you take is stored on the phone and uploaded to iCloud, Apple's cloud storage system.
Even if the pictures are gone from your phone, they are floating in the cloud which is where the hackers found the celebrity photos.   If you have an android, make sure your phone is disabled to store backup photos on Google's cloud service. Another protection safeguard is to have different passwords for all the important online sites in your life such as banking and other financial sites. Make sure you have two step password protection in which you are asked at least two personal questions before being allowed access. The celebrity photo leaks happened because it was easy for hackers to guess at their passwords and use it to gain entry to iCloud without having to answer a series of questions.