Kaley Cuoco: Proving The Big Bang Theory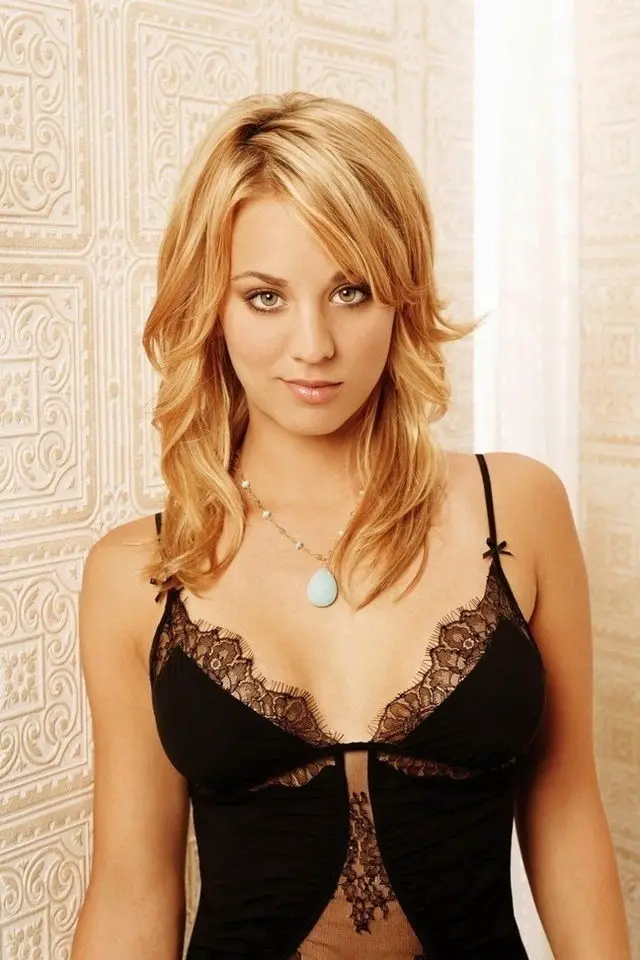 Find out about the nude picture leak featuring Kaley at the bottom of the article!
WHERE CAN I SEE KALEY CUOCO NAKED?
If you were to ask one of the brainiac characters from "The Big Bang Theory," they might be able to design some kind of hologram, time machine or alteration of the space-time continuum to allow a viewer at home to imagine what the blonde starlet would look like nude. For those of us stuck here in real life (darn you, poetic justice!), our imaginations are likely as close as we can get to seeing her in the buff. However, as Kaley is known to be a good sport and seems to enjoy her sex appeal, there are numerous portholes in that magical land we know as the internet that allow a glimpse or two of what a truly naked Kaley would be like to behold. In theory, anyway.
At the 2014 Golden Globes, a ceremony known as a chance for celebs to get buzzed and be silly, she took the opportunity to squeeze her boobs for the cameras. Which means if somehow you get invited to the Golden Globes in the future, by all means go.  Obvious (but not unwelcome) euphemisms for her lovely rack and its globular and golden nature are clearly in order.
WHAT IS THE NAKED TRUTH ABOUT KALEY CUOCO?
Allure Magazine has a yearly feature entitled "The Naked Truth," which features celebrities doing tasteful nude shoots. 2011's issue was a gem, in that it offered a sexy shot of Ms. Cuoco for all to behold. She told the magazine "I have not told my family about this, and I'll tell you why: Until they see the photos, they won't understand. All a mother or father hears is the word 'naked.' When I told my mom about the shoot, I left out the part about taking my clothes off."
Kaley also did a rather memorable photo shoot for Maxim Magazine. The photos themselves were quite steamy, but the accompanying "Behind the Scenes" video is where the real action is for her biggest fans.
IF I DON'T WANT TO SIT THROUGH WATCHING ALL THOSE OTHER DORKS WITH HER ON TV, HOW CAN I JUST WATCH CLIPS OF SEXY KALEY CUOCO?
That's an excellent question, which I believe was first asked by William Shakespeare long ago. Or perhaps by some alcoholic clown in Nebraska. Either way, we live to serve you, dear reader, so we have combed through countless hours of television to just give you the true Cuoco highlights.
WHO HAS SEEN KALEY CUOCO NAKED?
If you're super paranoid, you probably think the NSA has. More realistically, her gynecologist has as well. But if you really want to know who has spent some serious time in her nude presence, you'd have to comb through her list of boyfriends.
In a case of art meeting life, or at least TV meeting life, or at least a CBS comedy getting two people to hook up, Kaley dated Johnny Galecki for a couple of years while playing his girlfriend on the show.
Galecki seems to have a habit of dating his co-stars who play his on-screen lovers. The major difference though between his dating Kaley and dating Sara Gilbert, who was his on and off-screen lover while shooting "Roseanne," is that after kissing Galecki, Gilbert realized she was a lesbian. "I thought he was super cute and had a total crush on him, and we started dating and he would come over and we would make out and then I would start to get depressed," Gilbert revealed on "The Talk" in 2013.
Although many of Kaley's fans would happily fantasize about her taking part in some girl on girl action, she didn't follow in Ms. Gilbert's footsteps. After breaking with Johnny Galecki, Kaley became engaged to Josh Resnick. Resnick makes his living as an addiction specialist, and while many of Kaley's fans might feel addicted to looking at her jiggle around, she wasn't hooked on him badly enough to actually get married.
For a brief spell after dating Resnick, Kaley got a chance to fulfill any girl's Lois Lane fantasy by dating Superman Henry Cavill. It's a bird. It's a plane. It's Kaley Cuoco's hot body banging Clark Kent. Although it didn't last, perhaps because she kept putting Kryptonite in his food or perhaps due to more earthly reasons, they would have remained catnip for the paparazzi. Personally, I think Lex Luthor implanted a chip in her brain to break them up but I am known for blaming Lex Luthor for everything.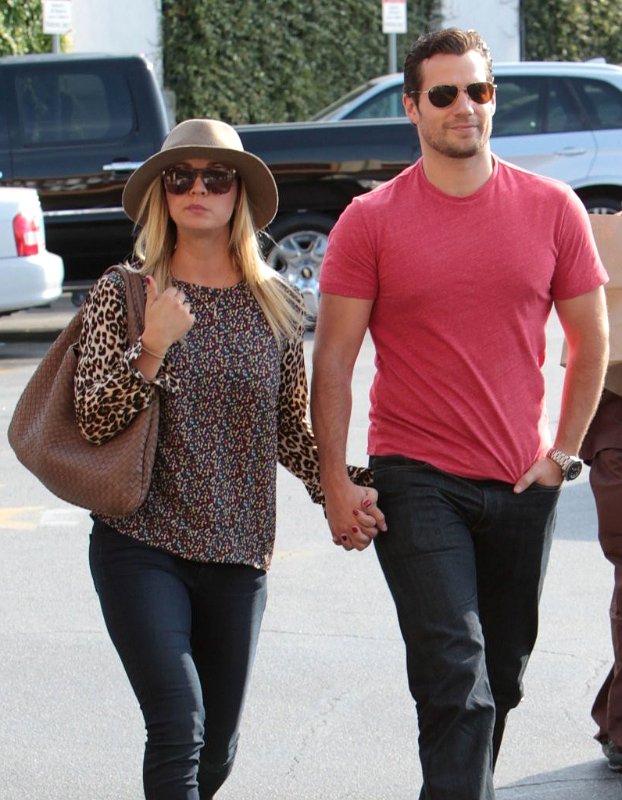 Kaley was though clearly ready to get married, because on December 31, 2013, she married tennis pro Ryan Sweeting after a whirlwind romance that began only six months earlier. Were you shocked to read that the marriage lasted less than two years?
IS KALEY CUOCO INVOLVED IN THE FAPPENINING?
You probably don't need any introduction to "The Fappening," the now-infamous section of Reddit that is home to countless nude photos hacked from the phones of an equally countless number of celebrities. To answer your question, yes, Kaley Cuoco is one of them. And one of the things that sets Kaley Cuoco apart from this particular group is that the hackers actually got a video of Cuoco naked, one that seems to survive mostly in GIF form. And unfortunately for Cuoco, it's a particularly embarrassing shot – not one taken by her, like most of the other pictures in The Fappening photo leak, but one taken by someone (presumably her husband), while she's in the bathroom. It's potentially humiliating, but in honesty it isn't actually as bad as it sounds on paper.
Nudity is involved, and (at least while the video was being recorded) she seems to meet the surprise camera attack with good humor. And, if her recent response to the whole situation on Instagram is any indication, she's continuing to have a good sense of humor about the whole thing:
So, if you've been feeling a little bit guilty about the whole "looking at private photos and videos stolen from other people thing," you can at least be secure in the belief that in the case of Kaley Cuoco that she's not too up in arms about it.