Got A Dent In Your Car? Also Got A Dildo? Here's How You Can Fix That Dent
You may THINK that dildos serve no purpose other than to be stuffed into tight dark orfices, but did you know they can also be used towards car maintenance? No, they are not good replacements for windshield wiper blades. And again, no, they are not reflective enough to be rear view mirrors. Why do you keep picking illogical hacks? Tell me the last time you saw someone trying to repaint their car with a dildo and THEN we can talk.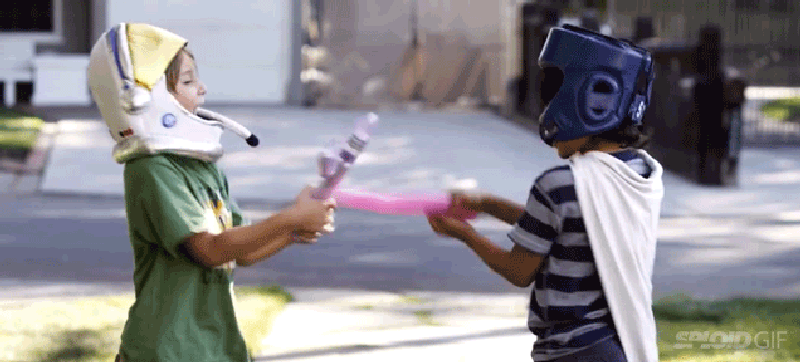 Dildos: questionable for car maitenance, great for kids.
But one charming Twitter user has apparently discovered that you can use a dildo to pop the dent out of your car. You could also use a plunger or any other item that creates suction to make a seal, but which sounds like more fun: wiggling a dildo around in public or strolling along with a plunger?
DIY tip #3952 pic.twitter.com/0QGIL96EEp

— _ITGay (@_ITGay) April 23, 2017
If you watched that and thought "Gee whiz, what a great way to put my massive 50,000 dildo collection to good use," congrats! You have a shopping addiction, a dildo overload and a janky car. If you watched that and thought "Gee whiz, what a great way to fix a car door but I have dignity and would prefer to not be seen in public playing with girthy sex toys," congrats! Here's a video on how to do the same trick using a plunger:
So what did we learn here today, kids? That's not a rhetorical question – I have no idea what I learned. That some products have hidden uses? That dildos are meant for more than being shoved up butts? That people will go ham over any stupid Internet video involving a sex toy? Your guess is as good as mine.