Connie Britton: Clear Eyes, Full Breasts
If you are a fan of red heads with big boobs on TV, there is one name that stands apart. The multi-talented Connie Britton has been melting hearts on TV and in film for nearly 20 years, and has had success with many different genres and types of shows. One thing she has not done though is a nude scene, but fear not, we will lead you towards some very sexy and provocative pictures and clips of Connie in action. It may not be quite as good as really seeing her nude, but considering she turned 48 in 2015, the odds of her doing a nude scene at this point in her career seem slim indeed. Then again, with a body as sexy as hers, even these close but no cigar moments are plenty worthy. So kick back and enjoy our tour that will begin by asking
WHERE CAN I SEE SEXY CLIPS OF CONNIE BRITTON?
Depending on your definition of sexy, virtually any clip of Connie is kind of hot, but we will start with some of the juiciest. It was on ABC's "Spin City" that Connie was first seen by many audiences, co-starring opposite Michael J. Fox on the hit show from 1996-2000. Although of course there was only so much flesh that could be shown, there were a few fun glimpses. This lovely moment offered Connie in a nice black bra.
Another memorable episode offered scenes of her as a nurse that few would mind being taken care of by.
"Spin City" also offered an episode where Connie dressed up as a genie. Forget about a genie granting wishes – this costume alone is probably all you'll require.
For our last spin on "Spin City," we will share with you this funny scene from the show, which the youtube uploader has accurately labeled as "Connie Britton and Her Delightful Breasts."
CAN YOU CONCEIVE OF OTHER SEXY IMAGES OF CONNIE?
In the 2011 comedy "Conception," Connie's characters is trying to have a baby and has to go to some unusual lengths to make it so. This funny and kind of sexy clip has her bent over to get a shot, with some nice flesh and her considerable cleavage on abundant display.
Arguably funnier and definitely sexier are these fun outtakes from the film. If you really wanted to know what Connie is like in bed when she's laughing and happy, you'll absolutely appreciate this clip.
WHAT DO YOU KNOW ABOUT CONNIE BRITTON'S SEX LIFE?
The actress is always very candid in interviews, and one interview in particular contained a quote that was widely circulated. She told Amanda de Cadenet on her Lifetime show that "I have no sex life right now. I keep thinking about how I could do it, how I could pull it off." She then laughed and said  "I'm just talking about how I get laid while I have a baby."
She also that she's "in great shape to meet a man" but she doesn't "have time" to date. "When I go home, I have my little guy."
WHAT WOULD IT BE LIKE TO "DO" CONNIE BRITTON?
While we can sadly offer no first hand knowledge, she did offer a funny interview on the making of her film "The To Do List." When asked about her sex scene with co-star Clark Gregg, she said that "We both threw our backs out."
The raunchy sex comedy offered Connie a chance to play against type. Despite the frankly sexual overtones, Connie felt very strongly about the film's message. "Really, in a way, this is actually a very feminist movie. The idea that it's a sexual awakening of a young girl — we've seen coming-of-age stories told from the perspective of the young boy, but we don't really get to see the point-of-view of the young girl. She's the one who's sort of taking power of her life."
She continued by saying "In a way, I even look at the character I play, Mrs. Klark, and she has this very feminist idea that knowledge is power, so she wants to give her daughter whatever knowledge she can to do what she needs to do. She's like, I'm going to tell you all about lube, and I'm going to tell you all about the circumcised penis. It actually has very feminist rumblings."
HOW DOES CONNIE FEEL ABOUT HAVING SEX WITH A MAN IN A FULL BODY RUBBER BONDAGE SUIT?
That question is not half as bizarre as it may seem, as that happened in a pivotal moment during her time on the first season of "American Horror Story." What was it like for her? "It was supposed to be that she's become a cold fish, and she's not interested in having sex. She turned off her body, because she cannot sleep with this man who did this thing to her. It's very specific. It's not that she doesn't want to have sex … that might be something that's specific to a woman's body, but I think, honestly, men would probably have a similar reaction."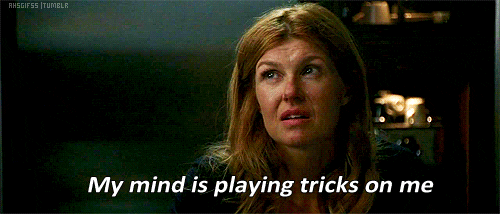 "In reality the rubber suit is outside my comfort zone, we could say. But again, that being said, this show, for me, was about taking a challenge. I was scared; I was so nervous about shooting that scene."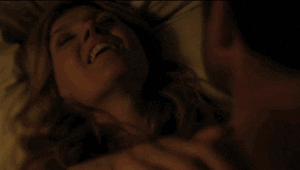 "But when we were shooting the [sex] scenes, it was actually Dylan [McDermott] in the suit. Which felt a little bit — because we were working together in that way already — it felt a little bit more comfortable. As comfortable as you can be in that kind of situation."
SURE, EVERYONE RAVES ABOUT CONNIE'S REMARKABLE BOOBS. THAT SEEMS UNFAIR TO THE REST OF HER GORGEOUS BODY. HOW CAN YOU RECTIFY THE SITUATION?
You clearly aren't the only one who feels that way, as one astute youtube uploader was kind enough to make a video called "Connie Britton Great Legs and Curves." Well, it may not be the most poetic title of all time, but it does earn points for truth in advertising.
[[contentId: 2741123| | style: line-height: 1.6em;]]
Then again, if a compilation of many sexy Connie images is your fancy, you'll appreciate this video just as much.
DOES CONNIE BRITTON HANG OUT IN LOCKER ROOMS WITH BIG DUDES?
That's a very inappropriate question and shame on your for asking. But if you mean did she star for several years on a TV series widely considered one of the best of its era, then the question isn't quite as raunchy. She did indeed play Tami Taylor, the Coach's wife, on the brilliant "Friday Night Lights" for five seasons, forever cementing her reputation as both a great actress and a seriously sexy woman.
The show is also widely hailed as one of the most insightful portrayals of marriage ever to make it to the TV screen. Why does she think she had such great chemistry with co-star Kyle Chandler? "We established really early on that there was a sense of trust between us. With Kyle, he brought the experience of his marriage into what he was doing. He felt very trustworthy, and that felt very trustworthy. That made me feel like we were safe together. We have often said that we both felt that if we fell backward, the other one would catch us"
IS CONNIE BRITTON A WOMEN IN TROUBLE?
She co-starred in "Women in Trouble" opposite many other sexy actresses, including Carla Gugino with whom she shares a fun scene with both women dressed in just their underwear.
The film also features her "Friday Night Lights" co-star Adrianne Palicki. "Even though Adrianne and I don't share any scenes together, she actually met [the director] through me. It's nice that we had the opportunity to branch out together." Considering both of these sexy actresses have nice "branches," so to speak, you'd be hard pressed to find a fan of either of theirs who wouldn't enjoy seeing the underrated film.
CAN CONNIE SING, ACT AND PERFORM A LAP DANCE ON CUE?
Certainly she is a strong actress, and as her role on ABC's "Nashville" attests, she definitely has vocal chops as well. The lap dance element of the above we will leave in the mystery zone though.
[[contentId: 2741125| ]]
Here's a bit of singing to put a smile on your face if you like country music and hot red heads.
HOW DOES CONNIE KEEP HER BODY IN SUCH GREAT SHAPE?
As this bikini picture of her taken at age 44 shows, she definitely defies the odds.
How does she do it? "I'm in an environment where I have a lot of information about how to stay healthy and live a good life. I love vegan and raw food and I love to exercise."
"If I weren't in this business, I think I would be aging differently. I'm fortunate because, for whatever reason, I've never looked at myself as, 'Oh, my gosh, I have to be the most beautiful.' I've always worked from the inside out, not the outside in."