The Most Insane Circus Accidents Of All Time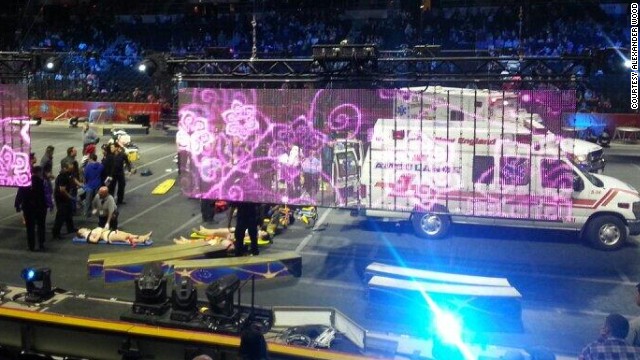 Part of the thrill of watching people do death-defying feats is that sense of the tragic being right around the corner. We know they are professional and that they almost certainly will be fine while giving us a great show, but sometimes things do go wrong.
[[contentId: 2993962| ]]
Some brutal footage emerged this week from a Russian circus when a gymnast fell hard to the ground. There are several other clips out there when luck wasn't on the performer's side.  The following are some of the most intense Circus accidents ever caught on film. 
Ringling Brothers has been around for what seems forever, yet even their performers aren't immune to injury.
This clip shows nine performers injured at once. Do we really need to remind you not to try this at home?
Here one of the nine discusses what happened. Is she brave, crazy or both?
This short clip doesn't involve anyone dying, but it sure looks painful.
[[contentId: 2994006| ]]
This accident, though painful, could have been much worse. We've all seen the circus knife throwing trick – but seldom does it end up like this.
We'll leave you with what's likely the most famous incident of this kind, which was suffered by Roy of Siegfried and Roy. Who would have suspected that messing around with giant felines might cause injury?