Chris Pratt and Chris Evans' Hospital Tour Is Delightful
Usually when celebrities or the super rich get together to make bets on the big game, they involve something astronomical like a week's salary, some business that they almost forgot they owned or a cup of a virgin's blood that they drink to cheat death. However, two of the biggest stars in the Marvel movie universe held an epic Super Bowl XLIX bet that did a lot of good for a very worth cause. 
Actors Chris Evans and Chris Pratt made a friendly bet for Super Bowl XLIX. If Pratt's Seattle Seahawks won the Super Bowl, then Evans would have to wear his Captain America costume and visit the kids at Seattle Children's Hospital. However, if Evans' New England Patriots won, Pratt would have put on his Star-Lord costume and visit kids in Christopher's Haven in Boston. Thanks to the Seahawks' coach's insane play calling, the Patriots won and Pratt wasted no time making good on his bet. So at least Pete Carroll can feel some sense of accomplishment that he did something good by not letting Marshawn Lynch run that final yard into the end zone the way any other sane person would if they possessed a basic understanding of football. 
Last Friday, Pratt and Evans both went to Boston to visit the children, sign autographs and pose for pictures for the kids and their families. Evans also said that even though he won the bet, the two will fly out to Seattle to make a visit with the kids at Seattle Children's Hospital. If this doesn't put a smile on your face, then nothing will.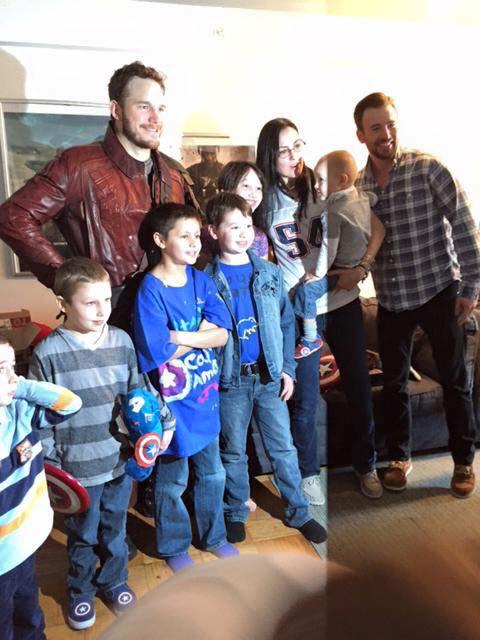 The only way this uplifting and inspiring moment between two friends could be cooler is if Pratt could have somehow transformed himself into Emmet from "The LEGO Movie" for his hospital visit.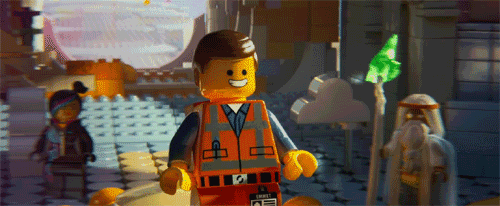 (Source)