Cheryl Cole: The Sexy Factor
Is it just us, or do the British produce some pretty hot chicks? We'll answer our own question: yes they do, and the uber hot Cheryl Cole happens to be one of those chicks. She used to go by just Tweedy – if you remember that name floating around for a while – and is now mostly known as Cheryl. Like Beyonce and Madonna.
She's a pretty big singer and dancer in the U.K., but also does a lot of those music competition shows as a judge. Yeah, even on "The X Factor" alongside Simon Cowell and his man boobs.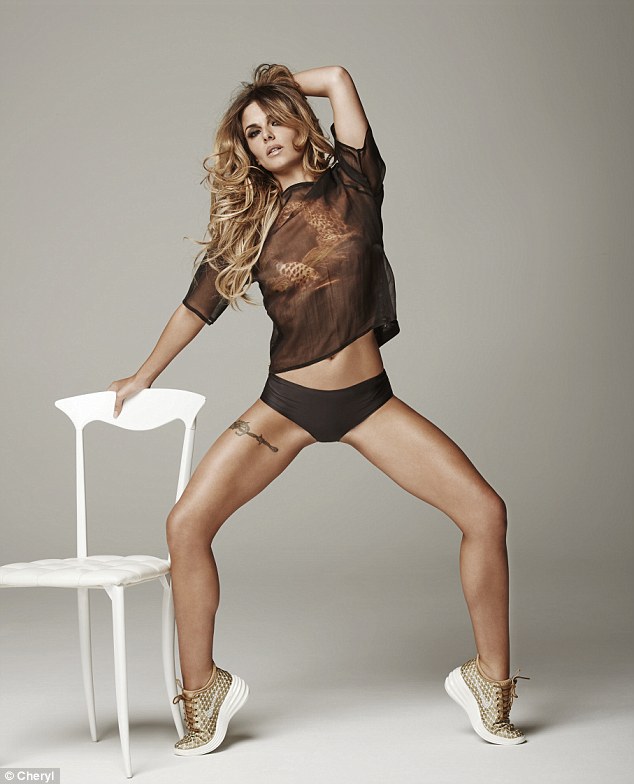 But aside from all that – and we're sure you will agree with us on this — what we really want is to see more of Cheryl Cole and her kickass body.
WHERE CAN I SEE CHERYL COLE NUDE?
This is where things get a little tricky. Given that she doesn't act in films, those nude chances dwindle quickly. And there's also no sex tape to be found, so that's out. Seriously, woman, throw us a bone..
Wait. Does that mean we cannot see her nude?
Not exactly. She is a cool chick as well as being hot – so cool in fact that she has posted pics of herself in a thong (we'll get to that, settle down, you beasts!). She also had a bit of a nip slip on the red carpet a while back, which you can check out right HERE.
HOW ABOUT ANY OTHER WARDROBE MALFUNTIONS? HAS CHERYL COLE HAD ANY?
As celebs do, Cheryl Cole has had her share of malfunctions. There seems to be an ongoing issue with women celebrities getting out of the car (remember Britney Spears' malfunctions, anyone? If not, HERE is a reminder). Or maybe they do it on purpose, which is totally fine with us.
DOES CHERYL COLE ENJOY FLAUNTING HER BUTT?
We enjoy it and much of the rest of the world does as well. It also appears that Cheryl Cole is not opposed to flaunting her ass around a bit.
The above and below pics are a little older since she has more tattoos now, but they're just as fresh to us as the day they were taken.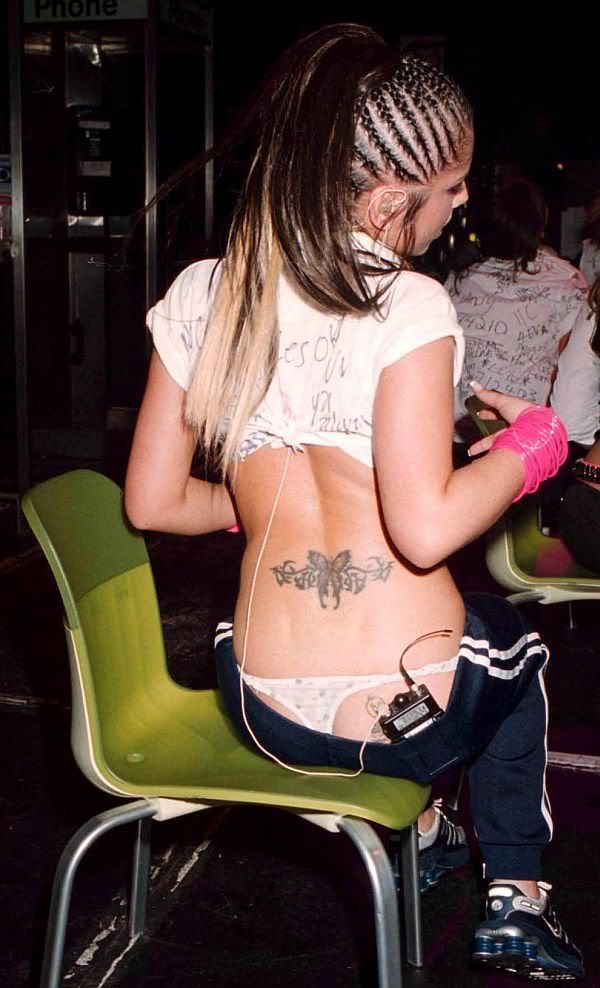 And these two classic Cheryl Cole ass pics deserve a look:
But if you want all of this greatness packed into one video, take a look below:
HAS CHERYL COLE HAD ANY ENHANCEMENTS DONE TO HER BODY?
Ah, now it's time to talk about boobs. Well and some other stuff. But mainly boobs. Cheryl reportedly has had a nose job, cheek implants, major dental work and fake boobs. Here's what she said about getting some enhancements done on her fun bags:
"I mean, if someone hasn't got any boobs and having them done is going to make them a happier, more confident person, then go for it."

At the time, she did deny getting fake boobs, but looking at her pictures, it's pretty obvious she did (and we're all for it). Coupled with her greatly toned body and obvious nice back side, she is walking around with a pretty perfect body. We're giving you some pics, but you can also see more of her at her official site HERE.
Here are some photos showing off her new girls. She looked great before, but we gotta' say, we're even more on board with the 'new' Cheryl Cole.
She has also had some extensive tattoo work done and isn't afraid to show it off. Take a look at it below — and if you want to hear the story behind her, um, behind tattoo, watch the video HERE.
DOES CHERYL COLE LOOK GOOD IN A BIKINI?
Just look back to a few sentences ago where we said she has a pretty perfect body. So yeah, she looks pretty awesome in a bikini.
ARE THERE ANY MORE FAN VIDEOS OF CHERYL COLE I CAN SEE?
There are a few out there – none nude, of course – and we'll direct you to a few. The one above is one of the longest and packed with tons of pictures of her over the years. Grab a nice tall, cold one and sit back and enjoy. It's well worth it.
You can see another one HERE and a fake one, yet still awesome one, HERE.
I'VE HEARD THAT CHERYL COLE COMES FROM A ROUGH BACKGROUND. DID THAT INCLUDE WORK AS A STRIPPER?
We see where you're going with this, but no such luck…and that is also not to imply that all strippers come from a rough background. She actually was discovered on a show that launched her singing career while still pretty young, so no slumming it in the strip clubs of the U.K. while trying to claw her way to the top.
But we did find this nice video where she's grinding on stage of what appears to be a strip club. It's good viewing.