Carmen Electra: The Red Hot Truth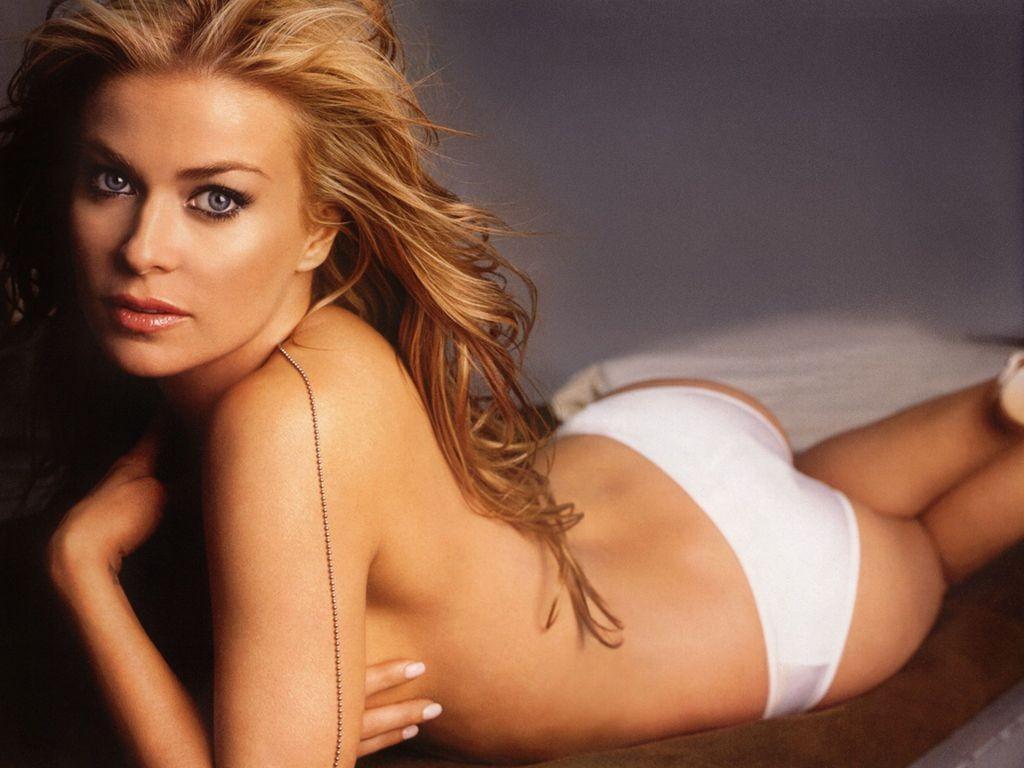 It's no doubt that Tara Leigh Patrick aka Carmen Electra is an attractive and sexy woman, a veteran of Maxim's annual Hot 100 Women list.  This former Baywatch actress and Playboy magazine cover girl is also a trained dancer.
Carmen is of German, Irish and Cherokee ancestry.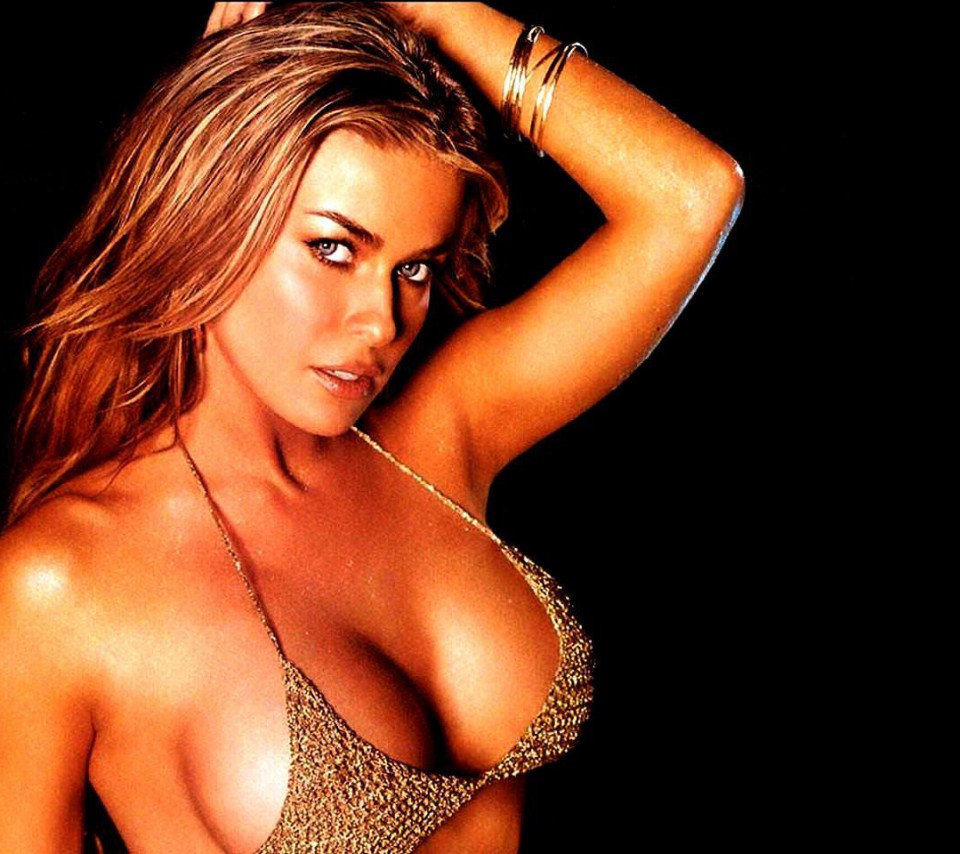 IS THERE A CARMEN ELECTRA SEX TAPE?
There is if you call a barely four minute, fuzzy video of Carmen dancing seductively around and kissing another woman "sex."  The video was supposedly "leaked" in November 2009 but the lesbian action is so mild, the rumor is that it was made on purpose and released as a publicity stunt.
WHAT'S ON THE VIDEO?
There is no sex at all. Instead, Part One is 3 minutes and 16 seconds long and features Carmen and a dark haired woman dancing and taking their tops off while drinking champagne in what looks like a hotel room. Carmen sprays the woman with the champagne as they grind together.  After some prancing around in their underwear, Carmen demonstrates some of her finer strip tease moves, showcasing her 36D assets but they're encased in a bra. There's some light spanking and a pair of unidentified legs suggest that at some point there was a third women in the room.  Carmen and the dark hair woman start kissing on the bed and Carmen tongues the woman while looking directly at the camera.  If feels less like a sex tape and more like Carmen is acting.  Toward the end of the 3 minutes, a mystery man appears in the video and Carmen kneels down to remove the guy's belt.  At the end of Part One, it looks like she's lying on top of a man although the angle is from the foot of the bed and all you see is his legs so it's hard to tell if it's the same man.  If this is considered a sex tape, then it pales in comparison to other celebrity sex videos such as the ones Paris Hilton or Kendra Wilkinson made.
Check out Part One for yourself here.
Part Two is only 46 seconds long and starts with Carmen once again in a bra writhing around on a bed with a woman.  The video cuts to a topless Carmen making out with the woman before the camera falls over landing upside down.  The most interesting and creepiest thing about the video is that after the camera falls, it films Carmen and a man in a white mannequin mask leaning over the camera, concerned that it may be broken.  Instead of a sex video, this snippet is more like a preview for a horror movie. The last shot is of a black shopping bag printed with, "It's all about the suit - Van Gils" and listing the website to Dutch fashion brand Van Gils.
Here's Part Two.
WHAT IS THE STORY BEHIND THE SEX TAPE?
Director Delano Sookha eventually revealed that both these videos were internet commercials he directed for Van Gils.  They wanted to make the world's first celebrity branded sex tape to gain maximum media attention and promote the fashion label. The odd storyline was for viewers to see Carmen frolicking around with a woman with the hint that there was a mystery man involved.  The big reveal was that Carmen's mystery man lover actually was the Van Gils Mannequin, the trademark of Van Gils menswear.  Although many guessed the video was just a promotional stunt, Sookha and Van Gils accomplished their goal of global media attention since the "leaked sex tape" was shared on more than 350 blogs worldwide, viewed over 15 million times and featured on major TV and radio outlets like TMZ and Howard Stern.  Everyone believed the video was real and publicized headlines about Carmen's "Leaked Lesbian Sex Tape Video."  However, when Sookha admitted the videos were fake sex tapes, that news didn't get much media attention at all.
IS THERE A REAL CARMEN ELECTRA SEX TAPE?
If there is, it hasn't yet been officially released.  Google searches with the keywords, "Carmen Electra sex tape" will just redirect you to paid porn sites.  The closest thing would be a video depicting Carmen in various sex scenes although since most of the sex scenes are close ups of a woman's body, it's hard to tell if it is really Carmen or just edited together scenes and shots featuring Carmen's face.
However, if you want to see Carmen shake everything she's got, this video of her live dance performance with ZZ Top to their hit, "Legs" leaves no doubt that this is the real Carmen Electra.
Carmen shows off her legs with ZZ Top: 
WHERE CAN I SEE CARMEN ELECTRA NUDE?
While waiting for a real Carmen Electra sex tape, her fans will just have to be comforted by her Playboy appearances and modeling work:

Carmen has appeared in Playboy five times and graced their 55th Anniversary cover:
She looks good in clothes too: