A Dame to Kill For: Carla Gugino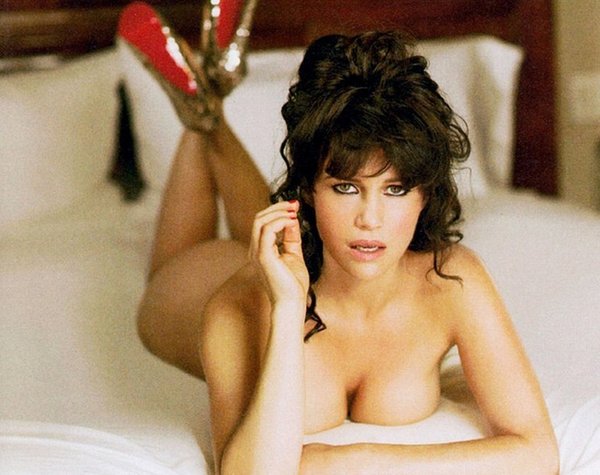 So tell me, where can I find pictures of Carla Gugino nude?
Ah yes, with Night at the Museum coming out, it's no wonder you have Carla on the brain all day long. She's a cute little thing, isn't she?
But, let's not digress. To answer the question, "Where can I find pics of Carla Gugino nude?" all you need to do is look right here.
Ok, ok, well it's safe for work nude. But they deliver. Yes?
Who doesn't want this little cutie in their collection? Well, truth be told, she is quite little. She stands only 5'5" tall. Then again, if she has to co-star against Ben Stiller, she has to be tiny.  That man brings Napoleon Complex to the big screen…or so we hear.
Who else does Carla co-star with?
Well, since we are talking about Carla Gugino nude and co-stars, it would behoove us not to mention that she made more than just an appearance next to David Duchovny in Californication. She actually got to be in most of season 4. Lucky duck. Then again, it seems to us that a lot of woman have had an HMM, a 'Hank Moody Moment.' Including our very own Maggie Grace. So if you're a sex symbol and you know it, raise your hand and star in Californication.
0
But, we want to make this about Carla, not David—or his character Hank, and her character Abby— so let's reframe the shot, shall we?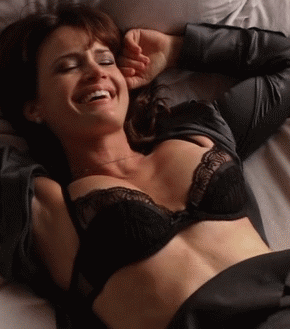 That might not be nude but that does come close! Thank you Californication for providing a library of hot chicks almost—and sometimes fully—naked.
Speaking of role-playing, has Carla Gugino ever, well, role-played?
We actually consider Carla Gugino to be a stealth ultra vixen; one of the sexiest unknown sex symbols as far as we're concerned. She played a seductive lesbian stripper in The Center of the World, she killed it in Women in Trouble and then there's the 2010 flick Elektra Luxx where Carla Gugino plays Elektra Luxx, a porn star whose life gets messy after she finds out she's pregnant. If this doesn't excite you, maybe these will.
Here's one that leaves a lot to the wild imagination. Meeeow.
Ok, she isn't Cat Woman, but it does make you want to reconsider crazy cat ladies (no, she isn't one but she would make a pretty hot one).
And then there's the typical porn headshot:
Clearly the magic is in the moment, and not the hair color.
How can anyone say no to her?
Well, we can't vouch for anyone, but we can vouch for a certain someone. And that certain someone is Sebastian Gutierrez, her director boyfriend. They've been together since 2005 and she has been quoted about their partnership. She stated in 2009 that they had no plans to marry, commenting, "[Marriage] isn't important for us. We like being boyfriend and girlfriend; there's something sexy and fun about that. We're very much about, 'There's nothing holding us here other than our desire to be together.'"
So, there's that. Not only does she play sexy in film, she lives sexy in real life. Good catch Sebastian. Many a men be hating on you right about now.