Amanda Peet: For Peet's Sake
The number of mainstream actresses who at one point or another have done nude scenes is quite high, and it's fair to say that there are a wide variety of reasons why each particular actress might have done one. Perhaps it was for titillation value early in their career, shock value later in their career, or perhaps even the auspicious "artistic integrity." The sexy Amanda Peet has gotten naked in front of the cameras a few times, but it was for one particular role relatively early in her career that she will always be remembered. Not just because she was naked in it, which she was. Or that she was really great in it, which countless critics and fans noticed as well. Nope, it was the length of the nude scene which stood out, as the film was able to milk some big laughs out of her nudity. We will  of course examine that notable film as well as Amanda's other nude and nearly nude scenes in this article, and we will happily answer the question of
WHERE CAN I SEE AMANDA PEET NUDE?
Although she had done both films and television for five years prior, it was in 2000's "The Whole Nine Yards" that Amanda Peet had her first big national exposure. Indeed it was full of exposure, as the very funny film which co-starred Bruce Willis and Matthew Perry contained a great deal of Amanda in the nude. Her role as a neophyte contract killer earned her nominations at the Blockbuster Entertainment Awards and Teen Choice Awards, with no less than film critic guru Roger Ebert gushing about her work. He said that the film offered a "perfect performance by Amanda Peet. I say it is perfect because it exactly matches what is required, and then adds a level of heedless glee. I do not write as a longtime fan: Peet has been in 17 previous movies without inspiring any cartwheels, but this time, as an ambitious young woman named Jill who would like to kill people for a living, she is so disarmingly, infectiously funny that finally all she has to do is smile to get a laugh."
In other words, she is so adorable, sexy, naked and hot all at once that he like nearly everyone else who saw it was charmed by her work. You can check out the uncensored scene here.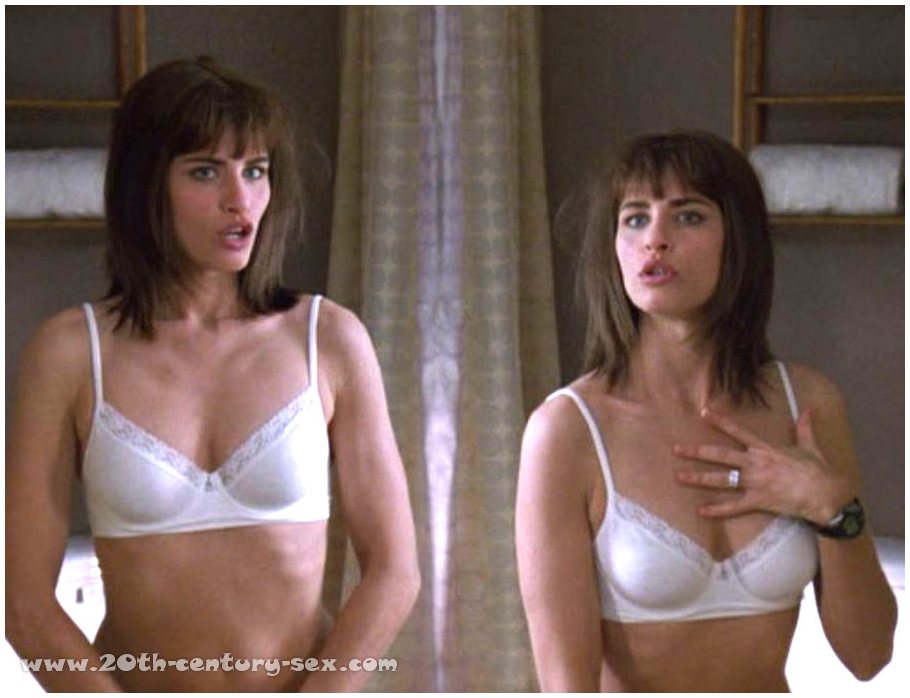 DOES AMANDA PEET GO DOWN?
You'll forgive the double entendre, as we don't have any specific knowledge either way on the matter. We do know though that her other major nude scene in film was in 2002's "Igby Goes Down." Although the scene isn't played for sex appeal, it can't help from offering some nice imagery.
The matter of fact nature of the nudity was part of the appeal of the film, making it an easy choice for her to do. "It was just really easy for me because when you feel like you have the right pair of eyes – and because I thought he was so intelligent and because his creative sensibility and his aesthetic sensibility are similar to mine – I just trusted [the director} completely. I thought the movie was so beautiful and so smart and original, that I just really would have done anything. Usually I'm splicing the scene into 2-second portions of nipples and saying, "Artist's buttocks will be shown for 3 seconds in this shot," but for this I was just like, "Where do you want to put the camera?"
As to whether the scene was necessary to the film, she said "Oh, my God, I thought it was so necessary because I thought it was that she was completely desexualized and had desexualized herself. What's sad about the scene is the complete indifference and the fact that it's as if she's wearing clothes, to her and to them."
Back to the original question though of whether or not she "goes down," this funny photo montage and clip from 2001's "Saving Silverman" may offer some clues. Note how she ravenously devours the burger, and then happily licks the dude's finger.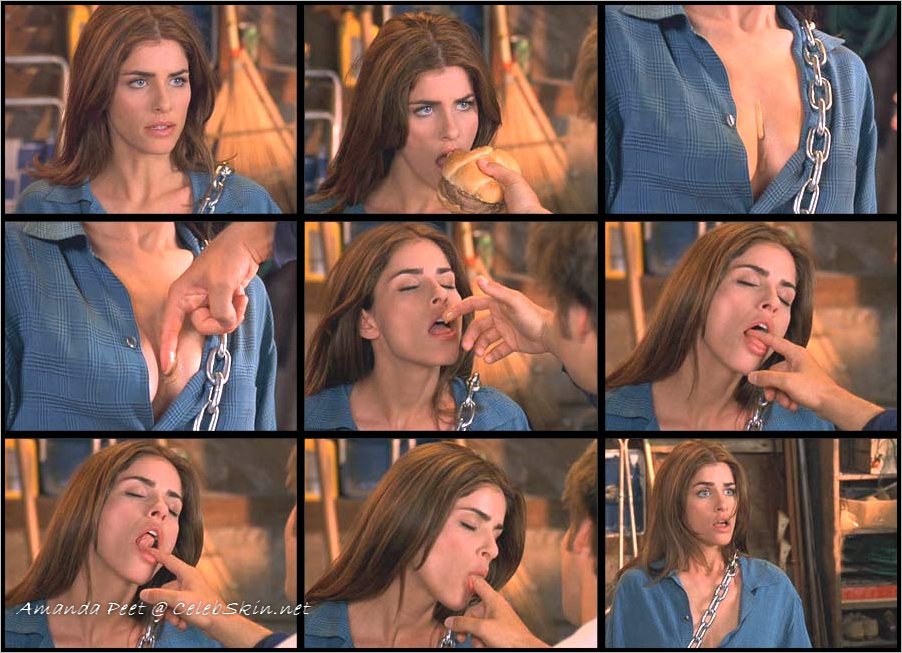 ARE THERE ANY PICTURES FLOATING AROUND OF AMANDA PEET GETTING PUNK'D WHILE NAKED?
There aren't any per se, but that does conveniently bring us to the third important nude scene of Amanda's career. In 2005's "A Lot Like Love" there is a scene where she is posing nude for a photograph with on-screen boyfriend Ashton Kutcher, the mastermind of the "Punk'd" phenomenon.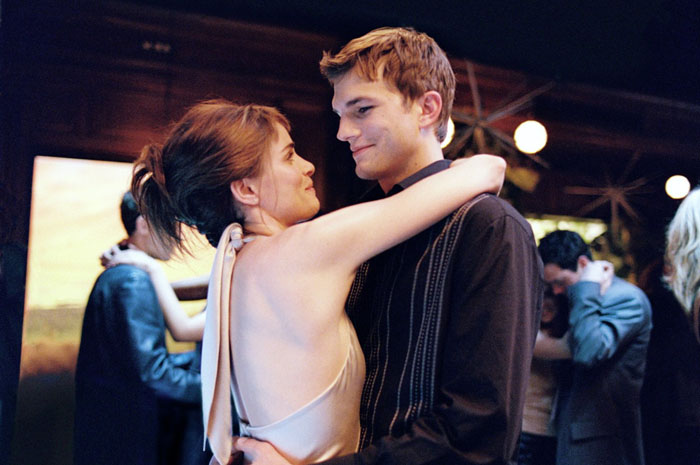 Kutcher had this to say about shooting the scene. " I like being nude as often I can. (laughs)  As much as I can be nude, I try to be nude. No. It's really not that great for me. For other people, I like them being nude, but not me so much. It's this awkward thing and you're completely exposed. I had this banana thong with like a catcher's mitt to wear. It was a little awkwad…. I think that we were both so insecure about ourselves that we weren't really looking at anyone else. We were on a soundstage and we weren't actually outside. So I think that kind of helped because it's a little bit more private."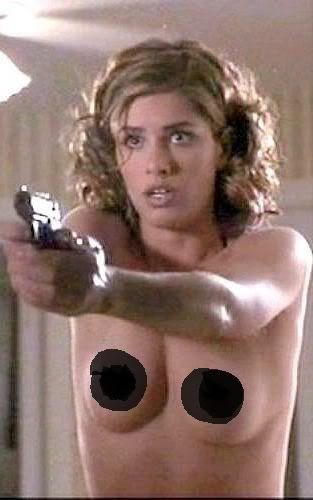 WOULD IT KILL YOU TO SHOW US ONE MORE SCENE OF AMANDA PEET NAKED?
It wouldn't, and in fact, we will be only too happy to do so. Amanda's last nude scene to date was in 2008's "What Doesn't Kill You," an underrated indie film co-starring Ethan Hawke and Mark Ruffalo. Although this scene is brief, it definitely rates highly on the steam factor alone.
HOW DOES AMANDA PEET FEEL ABOUT GETTING NAKED ON STAGE?
It was actually in a theatrical setting that she did her first nude scene, with a legendary actor sitting in the audience to witness it. The actor singled out for Peet's personal seal of approval is Paul Newman. "That man is so brilliant, and he just keeps trying to learn more about his craft. He came to the Long Wharf Theater in New Haven to see 'The Country Club,' a play in which I was naked. So Paul Newman saw me naked — for four whole minutes!"
"It felt very liberating, except for the day my father came to see the play. I went to the man in the box office and told him to give my father a seat in the very back row, in a corner, on the opposite side of where I was to take off my dress. Even so, I said my lines quickly that day and got right back into my dress."
HOW DOES AMANDA PEET FEEL ABOUT NAKED KNIGHTS, BUXOM WENCHES, FORNICATING DWARVES AND FIRE BREATHING DRAGONS?
We must simply assume that she's completely in favor of all of the above, as since 2006 she has been married to "Game of Thrones" co-creator David Benioff. She is not surprisingly a huge fan of the show, and has been trying to have her husband find a part for her in it. Why hasn't she done one yet? "Oh my God, I'm trying really hard to let the dream die." Was it because he was worried that she would have to do a nude scene?  "No, he's just worried about me being bad," she joked. What part might she be right for? It was mentioned that there is a character in the book with a memorable run in with the character played in the show by actress Lena Headey. "Oh! I'm willing to play that part. I want to degrade Lena Headey. Please! Yes! Please go get him to give it to me!"
HOW MUCH DOES AMANDA PEET KNOW ABOUT HAVING SEX IN THE CITY?
Once again, this is a question we can't honestly answer with any authority, but it is a good lead in to a fascinating new element of her career. Perhaps being inspired by spending so much time with her writer husband, Amanda recently premiered a play she wrote called "The Commons of Pensacola."
The show starred Sarah Jessica Parker and Blythe Danner, and got some terrific reviews, with The New York Times saying "Ms. Peet has given both actors some rich material to chew on in this briskly paced 80-minute drama." 
HOW DOES AMANDA PEET FEEL ABOUT HAVING SEX IN THE BATH?
She told In Style that "My husband and I were recently watching an episode of 'Seinfeld' where Elaine says, 'You can't have sex in a bathtub, that's impossible.' And we just looked at each other. No, it isn't impossible. It's sort of slippery, yes. But fun."  As to other watery places for sex, she also mentioned that "David used to have an outdoor stereo by the pool at his bachelor pad . . . I'm sure he lured many women there, but I was the last one."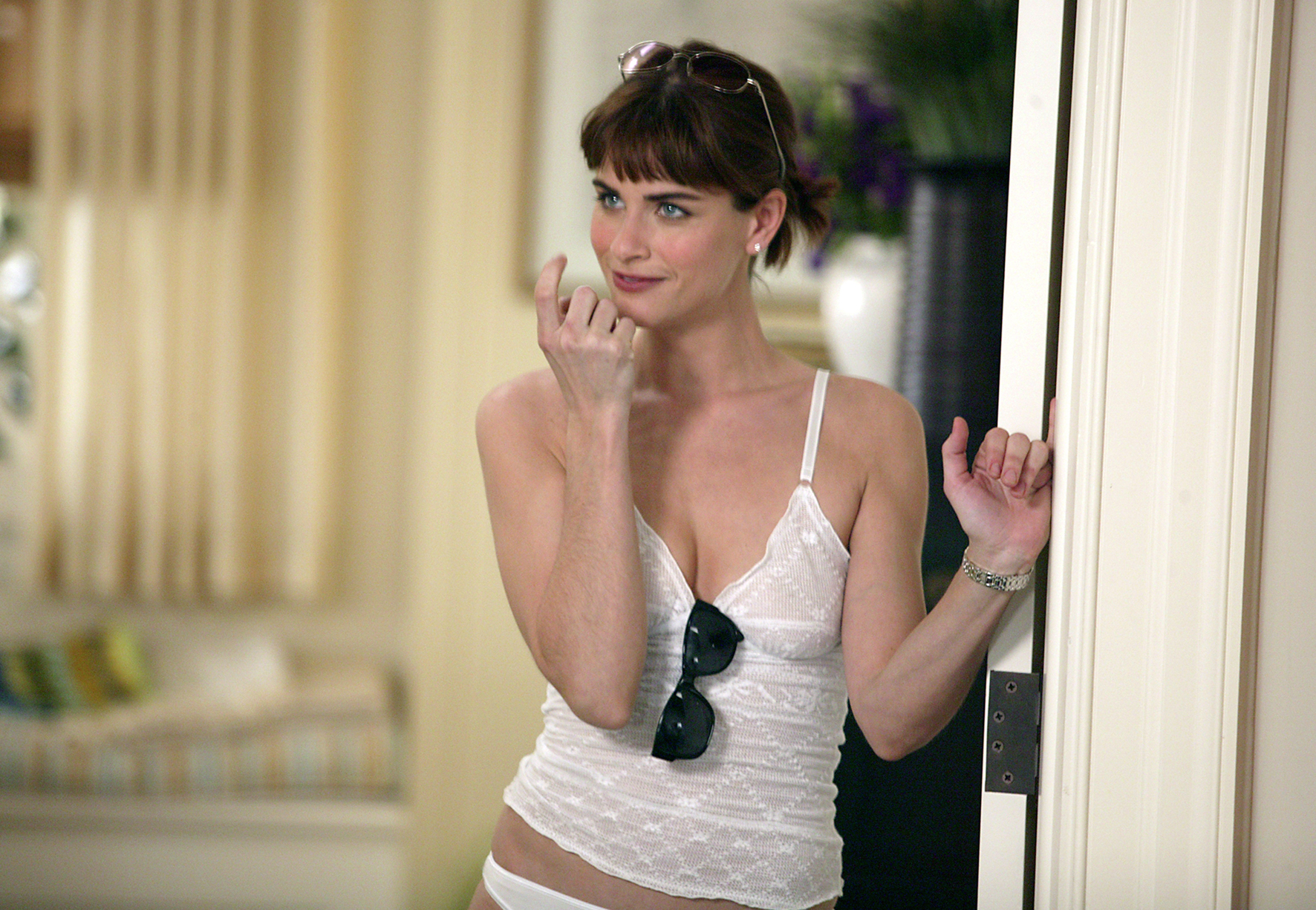 How is her sex life with her husband in general? "The better you know someone, the richer your sex life gets. You get more and more free, more and more comfortable with one another, less and less vain. After six years together, my husband still makes me laugh constantly. I'm still trying to keep up with him."