Today's 9 Best April Fools' Internet Pranks That Could Make You $1 Million
Okay, the $1 million remark in the title is a joke but the rest of it is totally real. Promise!
April 1st is of course known as April Fools' Day, and in the past few years, more and more companies and websites have gotten into the act. Which basically means any and all web surfing you do on April 1st should be taken with a grain of salt. Here are 10 foolish headlines to get you ahead of the internet game!
1. Pornhub Becomes Cornhub
Because who doesn't want to be thinking of corn when they are looking for spankable material? What an a-maze-ing idea.
2. Minions Invade Google Mail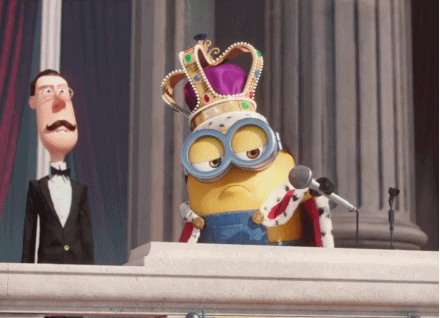 The attempt to add a minion blocker that would effectively shout down any responses with a mic drop may have seemed like a good idea – but apparently it caused a ton of trouble and may even cost some people their jobs. Let that be a warning to you – minions are cute but dangerous! Google Mail did take this one down after a few hours as many people were seriously upset.
3. Election Insurance
No, you can't really buy election insurance if you don't like who gets voted President.
4. Velcro Lexus Seats
This actually would be pretty cool and maybe even safe, but alas, it's not to be.
5. 3D Printed Clam Chowder
Like clam chowder but too far from an Ivar's restaurant? Make some at home with your 3D printer – a brilliant and yet completely impossible idea.
A private island with all the staff Hooters girls? Sounds too good to be true – well then, that's because it isn't true.
7. Recycled Condoms
You may feel the need to go green, but recycling condoms is taking it too far. It's damn funny though.
8. Ansel Adams-ize Your Photos
Why bother to merely photoshop something when you can use this nifty gadget from Adobe to turn your run of the mill jpeg into a work of genius?
9. Lickable Food Photos
Taking food porn to a whole new level – why bother looking at photos of good food when you can lick them too? (Yes, don't be surprised if Pornhub tries this next year with their website.)
Follow Break on Twitter @Break