2 Guys 1 Horse: What a Story!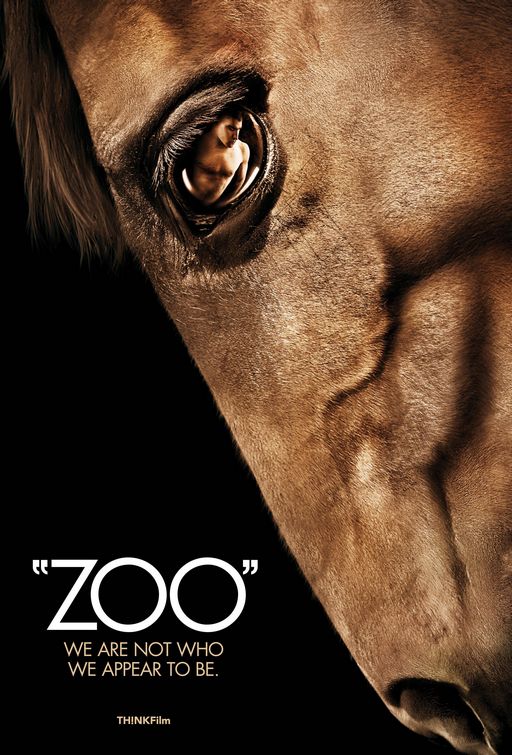 This rather unassuming phrase refers to the 2005 bizarre story of Boeing engineer, Kenneth Pinyan and his cohort, James Michael Tait who frequently engaged in zoophilia at a 40-acre Arabian horse farm near Enumclaw, Washington, a horse and farming community. Zoophilia is a paraphilia, defined as the experience of sexual arousal to atypical objects. When it comes to the practice of zoophilia, people have sexual intercourse with animals and even form sexual relationships with them which is what sets zoophilia apart from bestiality.  Scientists view bestiality as a pure sex act with an animal whereas in zoophilia, humans also desire to form sexual relationships with them. People who practice zoophilia are called "zoophiles" or "zoos." There aren't many statistics on how many zoophiles exist in the population since understandably, most people are reluctant to discuss this subject publicly.  Pinyan and Tait are the most famous zoophiles and their story is known as "2 guys 1 horse" due to the video that was distributed throughout the internet depicting Pinyan having receptive anal sex with a stallion.
Reaction while watching 2 guys 1 horse video:
EXCUSE ME BUT WHAT DID YOU JUST SAY ABOUT 2 GUYS 1 HORSE?!
Yep, you heard it right. An anonymous man dropped Pinyan off at the Enumclaw Community Hospital ER and asked hospital workers to help his friend and disappeared. Later, Pinyan was found dead in the ER and the medical examiner ruled his death as accidental. The official report stated he died of "acute peritonitis due to perforation of the colon." The bizarre story unraveled after the police used Pinyan's driver's license to track down relatives and find out more about him. They also used hospital surveillance footage to find the man who dropped him off. Investigators eventually discovered the Enumclaw farm and found hundreds of hours of video depicting of men having sex with horses. Police also found the video which was shot by Tait of Pinyan having anal sex with the horse. Other videos showed that there was another unidentified man involved along with Tait and Pinyan and the men would video one another having sex with a stallion they called "Big Dick." One video showed Tait having receptive anal intercourse with Big Dick and this led police to Tait who was identified as the person who dropped Pinyan off at the ER.  It was later revealed that Pinyan knew he had internal injuries after the sex act but was afraid that he would lose his Boeing government security clearance and refused to seek medical treatment.  
The only known picture of Kenneth Pinyan:
WE KNOW WHOM THE HORSE WAS BUT WHO WERE THESE 2 GUYS?
Police reports discovered that revealed Kenneth Pinyan and James Michael Tait met on a zoophile internet site and repeatedly met at the Arabian horse farm to have sex with the horses. Tait lived in a trailer next to the farm and knew the owners were often gone so he and his felllow zoophiles took advantage. At the time of his arrest, Tait could only be charged with trespassing instead of animal abuse because at the time there were no laws banning bestiality in Washington State.  Due to the 2 guys 1 horse incident, Washington passed a bill prohibiting sex with animals and the videotaping of any such sex act. This type of act is now considered a Class C felony punishable by up to five years in prison or a $10,000 fine, or both.  Tait pled guilty to the charges, paid a fine of $300 and did one day of community service. He was also ordered by the court to stay away from horse farms. In 2009, Tait was arrested again with 2 people in Maury County, Tennessee for again having sex with horses and was charged with animal cruelty. At the time of his death, 45 year-old Kenneth Pinyan had worked for Boeing for eight years and was a divorced father. He lived in a house in Gig Harbor, Washington and was known by his internet handle, "Mr. Hands".
ISN'T THERE A MOVIE BASED ON 2 GUYS 1 HORSE?
Yes there is and it's called, "Zoo." The project started with animal activist Jenny Edwards who was called to the Arabian horse farm to insure the horses had not been abused. Jenny found no evidence of abuse and told the story to Charles Mudede who wrote about the story which was published in The Stranger, a Seattle weekly. The piece became the basis of a docu-drama written by Mudede and directed by Robinson Devor. The movie is highly stylized, shot in 16mm and used actors to portray the zoophiles in reenactment scenes. However, the real people the actors portrayed did the narration in the film and Tait was even interviewed. At the 2007 Sundance Film Festival, the movie was picked out of 856 submissions to be one of the 16 documentaries to be shown. It was selected for the prestigious Directors Fortnight sidebar screenings at the 2007 Cannes Film Festival in addition to being shown at various U.S. regional film festivals. "Zoo" was picked up for distribution by Thinkfilm.
Trailer for the movie, "Zoo."