Raw Meat, Cupcakes and Lobster: 10 Weird Food Vending Machines
We all like convenience, and the vending machine can be the perfect answer. Sure, it's easy to grab a Mountain Dew or a Twinkie from a machine pretty much anywhere, but if you're the type who needs something a bit more exotic at 3AM, you can check out these unusual vending machines.
1. Raw Meat
This just opened outside a Paris butcher shop, so if standing in line to get a raw sausage or steak is too bourgeois for you (and you're in Paris), life just got a bit better.
2. Live lobster
This Japanese machine is kind of like an arcade game where you use a claw to pick out a prize – the prize being a clawed lobster to munch on later.
3. Cupcakes
Sprinkles cupcakes can be purchased around the clock near their LA stores, and they've become hugely popular. The fact that the cupcakes themselves are pretty damn good certainly helps.
4. Caviar
At $500 an ounce, this machine in Beverly Hills isn't for everyone. Then again, anyone willing to shell out 5 Benjamins for slimy fish eggs is probably not used to spending too much time with vending machines anyway.
5. Pecan pie
 You'll have to shlep to Cedar Creek in Texas and shell out $17.50, but these pecan pies are said to be rather special.
6. Canned bread
The Japanese are hands down the kings of strange vending machines, with things like chilled school girl panties available in some. Then again, what exactly is canned bread? And is it better to buy from a machine?
7. Mashed potatoes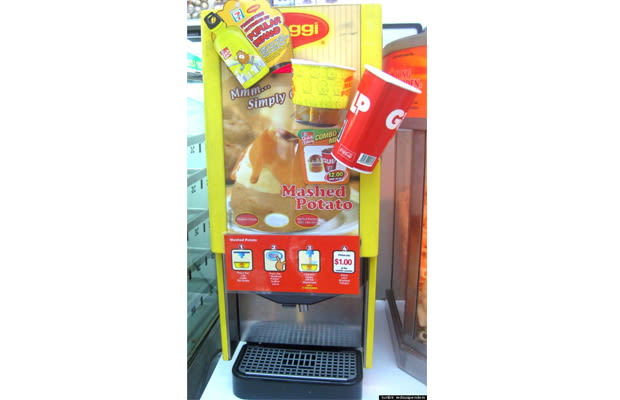 These can be found in Singapore, but beg the question: if you really can't wait to get mashed potatoes from a more traditional place, shouldn't you be rethinking your dietary choices in the first place?
8. Burritos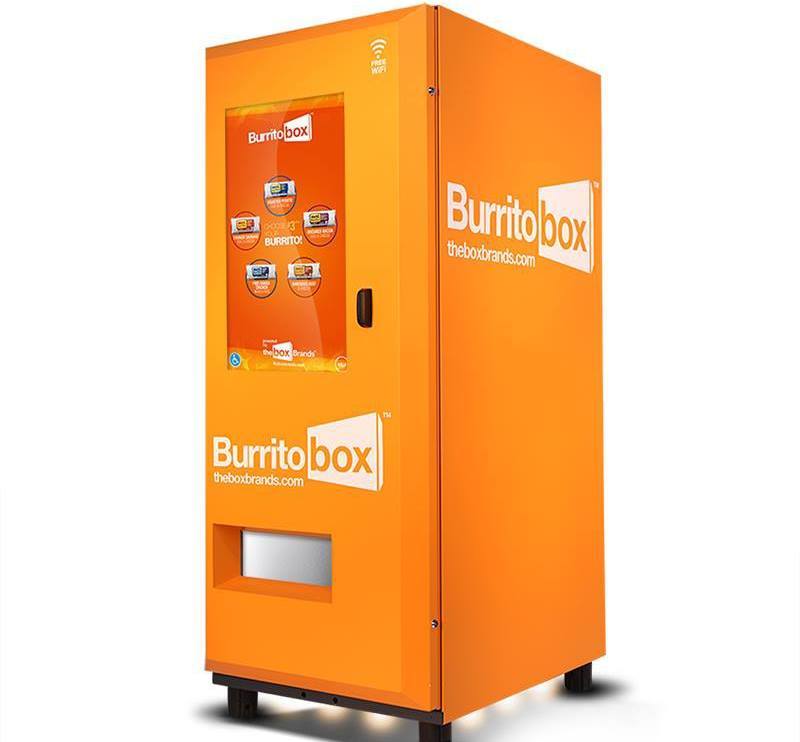 This one actually makes a lot of sense, as many of us already prepared to be eating a burrito at 4AM (thank you, 24 hour Taco Bell). This baby gets you good to go in 60 seconds and offers a bunch of varieties, with even a couple of vegan options if you want to eat healthy when sticking money into a machine.
9. Ramen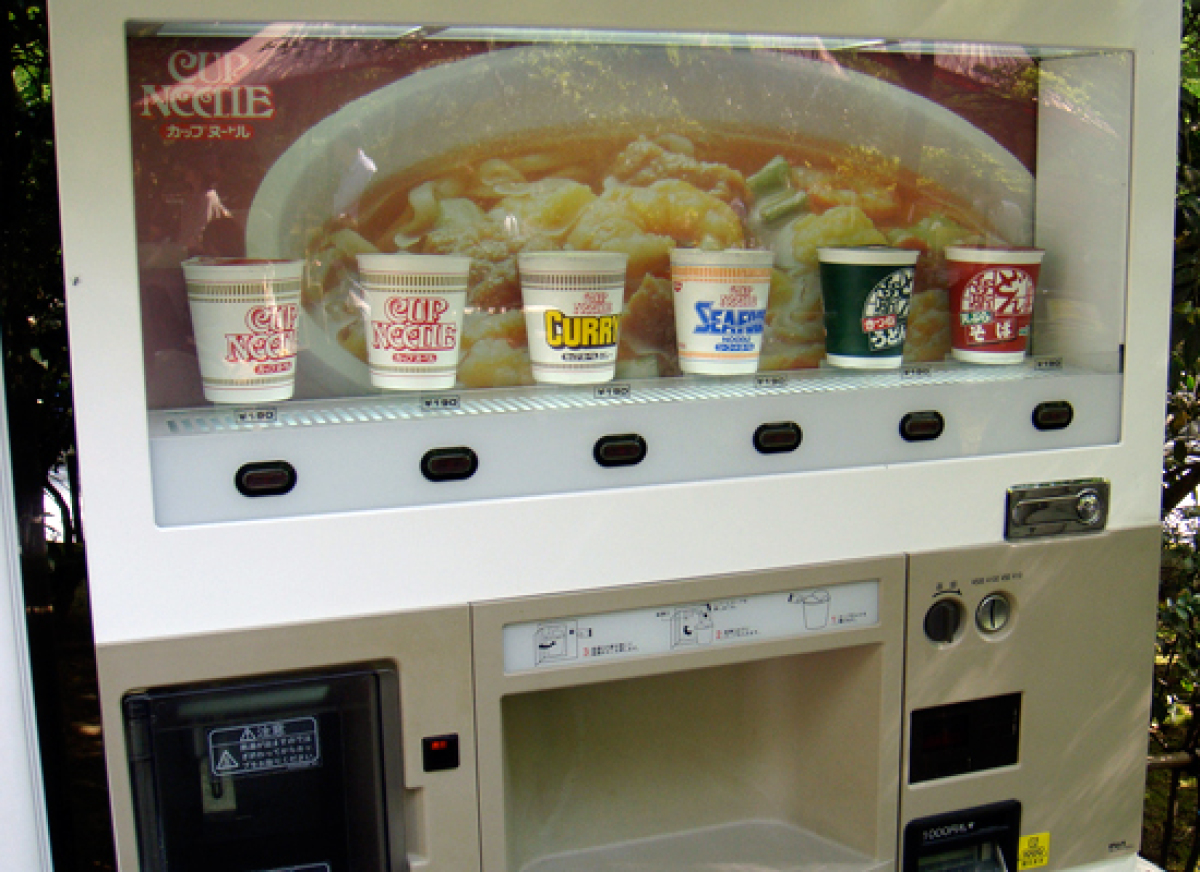 Millions of college kids have eaten this in record numbers, mostly because it's cheap and easy. Seriously though, if you're too lazy to make your own cup of noodles, you might as well just officially live on your couch forever.
10. Hot dogs
Sure, you can grab one at 7-11 but they've likely been spinning in their own grease for a week or two. These vending machines make 'em hot and when you need them. Hot dog!
Follow us on twitter at @Break